Home
Church leaders, treacherously, secretly holding God is body-less, genderless, Enable Gender Sabotage
Father's Day IS a Big Deal!
Gender Roles: The Image of God and the Sin of Unisex
Because ye are sons God hath sent forth the Spirit of his Son into your hearts crying "Abba, Father"
8 reasons 'transgenderism' is politics, not science - WND.com
Psychologists Declare Traditional Masculinity 'HARMFUL' -BREITBART.COM - AMERICAN PSYCHOLOGICAL ASSN
CHRISTIAN CHURCHES & LEADERS SNOOKERED! SO BAD! - SMOKE & MIRRORS GALORE! - GOD-THE-NEUTER! - DECOY!
Famous Atheists Give Their Testimonies, and One Other Kind of Guy Does Too!
Extreme Molecular Intricacy of Living Things Makes a Slam Dunk God Deliberately Made Us HETEROSEXUAL
Trump admin DHS considering narrowly defining gender as biological, immutable, per birth genitalia!
Trump Skips LGBT Pride Month Proclamation for Second Year - Infowars.com article
Men ARE Images of God, Women are NOT - BECAUSE God is A STRAIGHT MALE - Women are HETERO, NOT Images
Modern Bibles are Made by Scholars who REJECT the Plain, Obvious, Bible Truth, God is a Male Person!
School to parents: Kids required to take gender orientation classes (cannot opt out) WND.com article
Christian Leaders Make Half-Hearted Stands Against Gay Life Style, Having Sold Out to God-the-Neuter
Sunday School Superintendent needed a male-role-model in her class - I prayed God's emergency help!
Christian Leaders Lie, Calling God "Father" Publicly But Holding Heresy Behind Backs of Church Folks
Australian Teachers To Lecture 4-Year-Olds on Sexism - (Jesus Christ PROVES God IS A Straight Male)
Obama Will Push Transgender, Gender Identity, Rules on all K-12 Schools - (EMERGENCY) Infowars.com
Gender CONFUSION Is Being Pushed on CHILDREN By GAYS - We MUST TRAIN Children to RESIST THIS EVIL!
Feminized Males Will Allow Muslims to Conquer Europe - Infowars.com Article and 2 Videos
Seminary Grads, Taught God Has NO GENDER, Affirm At Ordination The Trinity: Father, Son, Holy Spirit
THOSE AMAZING AND WONDERFUL WOMEN
President Abraham Lincoln's Thanksgiving Day Proclamation
"HAVE WE RAISED AN ENTIRE GENERATION OF YOUNG MEN THAT DON'T KNOW HOW TO BE MEN?"
Provocative New Billboard Says, "Identical Twins: One Gay, One Not, We Believe - Nobody Is Born Gay"
EXODUS! RED SEA CROSSING! - SPECTACULAR PROOF! -THE TRUE CROSSING POINT! - NUWEIBA! - GULF OF AQABA!
What Happens When You Ask Male College Students To End Urinal Privilege? - Infowars video, article
GENESIS 1:26, 27 NEEDS RESCUING - IT IS HIM! - IMAGE OF GOD! - NOT THEM! - FOLKS CONFUSE THE ISSUE!
HELL IS REAL! "BEYOND DEATH'S DOOR" - AN OLD BOOK BY DR. MAURICE RAWLINGS IS SOBERING - BIBLICAL?
THE GAY THING -- HOMOSEXUALITY -- IS AN ALL-OUT-WAR OF HATRED AGAINST GOD - GOD IS A STRAIGHT MALE!
"THEIR LAST FULL MEASURE OF DEVOTION" -- PRESIDENT ABRAHAM LINCOLN'S -- GETTYSBURG ADDRESS
Most So-Called Christian Marriage Counseling STINKS -- Jesus Said Beware the Leaven of the Pharisees
Loss of a Child - Heart Wrenching Agony - God Gets Us Through - Our Salvation Cost God His Dear Son!
REBELIOUS TEEN DAUGHTER - BABYS WITH MOMS AWOL- BLAME SHIFT TO DAD - DAUGHTER & DAD LOOSE EACH OTHER
DISHONOR OF A MAN WORKING FOR A WOMAN! - HOW TO HANDLE IT? -"USURP" IN 1TIMOTHY2:12 KING JAMES BIBLE
Ex - Penn State Coach Jerry Sandusky -- Part of Illuminati Pedophile Network -- Says HenryMakow.com
GLOBAL NETWORK ANALYSIS OF THE MOST POWERFUL TRANSNATIONAL CORPORATIONS SHOWS IMMENSE GLOBAL CONTROL
Contact Me - Ken Clark

Church Ordination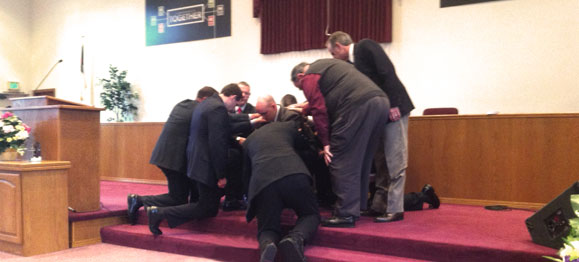 Seminary graduates, indoctrinated in the lie that God has NO GENDER, do affirm, at their church Ordinations, their beliefs in the Christian Trinity - that God is one, but exists in three persons, the Father, the Son, and the Holy Spirit.
I am sorry to have to say it.
This is just plain disingenuous - which is a nice way of saying, lying.
I am talking about Bible believing Christian churches and church leaders.
Evolution is a LIE - this IS a SPECIALLY CREATED world!
THE WORDS, FATHER, AND SON, DO MEAN MALE PERSONS, PERIOD!
NOT NEUTER!
This situation constitutes a very serious credibility and integrity problem in Christian churches, and to the truth of Christianity.
God IS still in control.
Most churchgoers are oblivious to all this, or, if they do know, they simply rationalize it away, and so, things continue on, make do.
But, this opens up serious questions as to WHAT ELSE, is NOT AS IT SHOULD BE.
I'm convinced this same wide-spread, hood-winking is enabling the tsunami of corrupt modern bible versions which pollute our congregations and people.
It also enables the homosexual movement, because God's true, straight, male, person, IS, THE, 800 TON GORILLA-IN-THE-ROOM - REASON TO BE STRAIGHT FOLKS.
God's true person, and character is also, the true definition and basis of manhood, womanhood, and correctly based marriage.
Church Ordination

Exodus 33 is TRUE history, NOT allegory, NOT figurative, and makes clear God has a REAL BODY.
Exodus 33:
17 And the Lord said unto Moses, I will do this thing also that thou hast spoken: for thou hast found grace in my sight, and I know thee by name.
18 And he said, I beseech thee, shew me thy glory.
19 And he said, I will make all my goodness pass before thee, and I will proclaim the name of the Lord before thee; and will be gracious to whom I will be gracious, and will shew mercy on whom I will shew mercy.
20 And he said, Thou canst not see my face: for there shall no man see me, and live.
21 And the Lord said, Behold, there is a place by me, and thou shalt stand upon a rock:
22 And it shall come to pass, while my glory passeth by, that I will put thee in a clift of the rock, and will cover thee with my hand while I pass by:
23 And I will take away mine hand, and thou shalt see my back parts: but my face shall not be seen.
In John 14 Jesus Christ makes clear God the Father is an actual male, like he, himself, (NOT allegory nor figurative):
John 14:
6 Jesus saith unto him, I am the way, the truth, and the life: no man cometh unto the Father, but by me.
7 If ye had known me, ye should have known my Father also: and from henceforth ye know him, and have seen him.
8 Philip saith unto him, Lord, show us the Father, and it sufficeth us.
9 Jesus saith unto him, Have I been so long time with you, and yet hast thou not known me, Philip? he that hath seen me hath seen the Father; and how sayest thou then, Show us the Father?

Church Ordination
On investigation, it is clear to me that several factors allow this situation to exist and persist.
1. Evolution, which is a massive, diabolical, lie, is, in fact, sadly, deep down inside, believed, by many seminary and church leaders.
(If God's Creation, Noah's Flood, the young world Biblical chronology, the dividing of the Red Sea, etc., etc., are just STORIES, why make a big fuss about the old, male - chauvinist, patriarchal, sexist, words, "Father," and "Son.")
2. These church leaders may have deceived themselves into thinking that "Father" and "Son" are MERE TITLES, NOT ACTUAL GENDERS. This is just plain crazy, to the extent this deception exists.
3. The ranks of church leadership, are sadly, heavily populated by UNBELIEVERS in whom The Lord Jesus Christ DOES NOT ACTUALLY LIVE.
4. Churches have badly failed to meet the challenge of, and to blunt the evil work of, the media assault on Biblical values, standards, and doctrines.
5. Sadly, many church-goers have unwittingly fallen prey to these false values, and thus modern churches are forced to compromise and accommodate these in order to survive.
6. The power of peer group pressure among church leaders assures they will stay IN-LINE, and not speak out and alert others to this problem.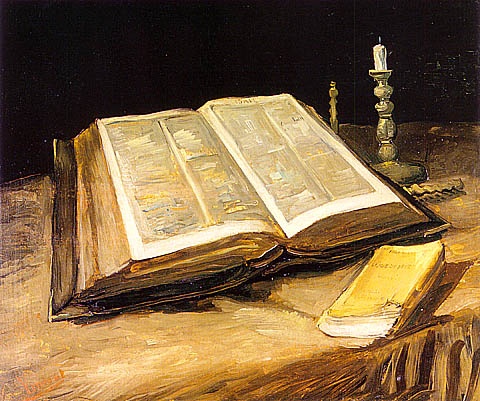 God knows what he is doing, though it may seem strange to us, at times.
Managing a church is a demanding business.
It requires managerial skill, knowledge, drive, energy, etc.
There is an old saying that some believers are, "So heavenly minded they are of no earthly good."
This is largely true.
Serious Christian believers are interested in things of the Lord, and have little interest in the nuts and bolts of managing a church.
So, God wisely has placed, it would seem, non-believers, or carnal believers at the managerial head of churches.
But God does not intend that these managers pre-empt, or block, true believers from preaching God's truths.
But, this is what is happening in many cases.
The New Testament passage of 1 Corinthians 14 says:
29 Let the prophets speak two or three, and let the other judge. (New Testament, not Old Testament, prophets), (forth-tellers, not fore-tellers)
30 If any thing be revealed to another that sitteth by, let the first hold his peace.
31 For ye may all prophesy one by one, that all may learn, and all may be comforted.
32 And the spirits of the prophets are subject to the prophets.
33 For God is not the author of confusion, but of peace, as in all churches of the saints.
This passage goes on to firmly say:
37 If any man think himself to be a prophet, or spiritual, let him acknowledge that the things that I write unto you are the commandments of the Lord.
Preaching and teaching in church is to be God directed through the Holy Spirit indwelling believing men.
AND -- others (believing men) are to JUDGE each speaker.
The local church is suppose to be governed by Elders who need to see that this happens.
But, usually a Pastor is HIRED to be the sole preacher.
So many, if not all, of God's spirit filled prophets are shut out, pre-empted, and God's truths withheld or suppressed.

So we prophets of God need to use what means we have available to preach God's truths.
Web sites, Facebook and other social media, small groups and bible studies offer preaching opportunities.
An old saying is, "If you play a man's game, men will come to play."
If we are lackadaisical about Christian doctrine, practice, and the Bible, people may think, it is just no big deal at all.
But, if we are particular, fussy, and perfectionist, people will notice, and may stop and look, and say to themselves, "Gee, maybe I need to take a harder look at this Christianity thing."
Some 250 times in the New Testament Gospels the Lord Jesus Christ, the Son of God, calls God, "FATHER."
And other 100 times in the New Testament Epistles, or letters, God is called "Father."
And in both cases we claim that these passages are the inspired Word of God.
If God is neuter, these passages are terrible lies and throw serious doubt on the New Testament and Christianity.
Serious doubt to the point of falsifying Christianity!
I'm sorry to say, I think, this is exactly what the false brethren embedded in Christian leadership WANT!
True believers, in whom the Lord Jesus Christ vitally lives; love and rejoice and believe Jesus Christ in all that he is, and says.
A favorite and famous instance is found in John 14:6:
Jesus said, "I am the way, the truth, and the life: no man cometh unto the Father, but by me."
Christian Baptizm, Jordan River, Israel
Symbolic entry to Christianity for those who have embraced the Lord Jesus Christ by genuine faith
Enter supporting content here
Jesus Christ, by his life, word and actions confirmed the authority and accuracy of the Bible.

Jesus Christ said in the New Testament Gospel book of John 14:8-10:

8 Philip saith unto him, Lord, show us the Father, and it sufficeth us.

9 Jesus saith unto him, Have I been so long time with you, and yet hast thou not known me, Philip? he that hath seen me hath seen the Father; and how sayest thou then, Show us the Father?

10 Believest thou not that I am in the Father, and the Father in me? the words that I speak unto you I speak not of myself: but the Father that dwelleth in me, he doeth the works.

Most modern Bible teachers and preachers say God does not have a body, and that he is neuter.

This is horribly wrong. God is a spirit WITH a magnificent spirit body -- AND HE IS A MALE BEING.

Male and neuter are mutually exclusive. If one manages to embrace the fictitious, myth, of God the Neuter, that person automatically rejects the true God of the Bible, and of Jesus Christ WHO IS GOD THE FATHER (A STRAIGHT MALE BEING).