Home
Church leaders, treacherously, secretly holding God is body-less, genderless, Enable Gender Sabotage
Father's Day IS a Big Deal!
Gender Roles: The Image of God and the Sin of Unisex
Because ye are sons God hath sent forth the Spirit of his Son into your hearts crying "Abba, Father"
8 reasons 'transgenderism' is politics, not science - WND.com
Psychologists Declare Traditional Masculinity 'HARMFUL' -BREITBART.COM - AMERICAN PSYCHOLOGICAL ASSN
CHRISTIAN CHURCHES & LEADERS SNOOKERED! SO BAD! - SMOKE & MIRRORS GALORE! - GOD-THE-NEUTER! - DECOY!
Famous Atheists Give Their Testimonies, and One Other Kind of Guy Does Too!
Extreme Molecular Intricacy of Living Things Makes a Slam Dunk God Deliberately Made Us HETEROSEXUAL
Trump admin DHS considering narrowly defining gender as biological, immutable, per birth genitalia!
Trump Skips LGBT Pride Month Proclamation for Second Year - Infowars.com article
Men ARE Images of God, Women are NOT - BECAUSE God is A STRAIGHT MALE - Women are HETERO, NOT Images
Modern Bibles are Made by Scholars who REJECT the Plain, Obvious, Bible Truth, God is a Male Person!
School to parents: Kids required to take gender orientation classes (cannot opt out) WND.com article
Christian Leaders Make Half-Hearted Stands Against Gay Life Style, Having Sold Out to God-the-Neuter
Sunday School Superintendent needed a male-role-model in her class - I prayed God's emergency help!
Christian Leaders Lie, Calling God "Father" Publicly But Holding Heresy Behind Backs of Church Folks
Australian Teachers To Lecture 4-Year-Olds on Sexism - (Jesus Christ PROVES God IS A Straight Male)
Obama Will Push Transgender, Gender Identity, Rules on all K-12 Schools - (EMERGENCY) Infowars.com
Gender CONFUSION Is Being Pushed on CHILDREN By GAYS - We MUST TRAIN Children to RESIST THIS EVIL!
Feminized Males Will Allow Muslims to Conquer Europe - Infowars.com Article and 2 Videos
Seminary Grads, Taught God Has NO GENDER, Affirm At Ordination The Trinity: Father, Son, Holy Spirit
THOSE AMAZING AND WONDERFUL WOMEN
President Abraham Lincoln's Thanksgiving Day Proclamation
"HAVE WE RAISED AN ENTIRE GENERATION OF YOUNG MEN THAT DON'T KNOW HOW TO BE MEN?"
Provocative New Billboard Says, "Identical Twins: One Gay, One Not, We Believe - Nobody Is Born Gay"
EXODUS! RED SEA CROSSING! - SPECTACULAR PROOF! -THE TRUE CROSSING POINT! - NUWEIBA! - GULF OF AQABA!
What Happens When You Ask Male College Students To End Urinal Privilege? - Infowars video, article
GENESIS 1:26, 27 NEEDS RESCUING - IT IS HIM! - IMAGE OF GOD! - NOT THEM! - FOLKS CONFUSE THE ISSUE!
HELL IS REAL! "BEYOND DEATH'S DOOR" - AN OLD BOOK BY DR. MAURICE RAWLINGS IS SOBERING - BIBLICAL?
THE GAY THING -- HOMOSEXUALITY -- IS AN ALL-OUT-WAR OF HATRED AGAINST GOD - GOD IS A STRAIGHT MALE!
"THEIR LAST FULL MEASURE OF DEVOTION" -- PRESIDENT ABRAHAM LINCOLN'S -- GETTYSBURG ADDRESS
Most So-Called Christian Marriage Counseling STINKS -- Jesus Said Beware the Leaven of the Pharisees
Loss of a Child - Heart Wrenching Agony - God Gets Us Through - Our Salvation Cost God His Dear Son!
REBELIOUS TEEN DAUGHTER - BABYS WITH MOMS AWOL- BLAME SHIFT TO DAD - DAUGHTER & DAD LOOSE EACH OTHER
DISHONOR OF A MAN WORKING FOR A WOMAN! - HOW TO HANDLE IT? -"USURP" IN 1TIMOTHY2:12 KING JAMES BIBLE
Ex - Penn State Coach Jerry Sandusky -- Part of Illuminati Pedophile Network -- Says HenryMakow.com
GLOBAL NETWORK ANALYSIS OF THE MOST POWERFUL TRANSNATIONAL CORPORATIONS SHOWS IMMENSE GLOBAL CONTROL
Contact Me - Ken Clark

And said, For this cause shall a man leave father
and mother, and shall cleave to his wife: and they twain shall be one flesh - Jesus Christ - Mat 19
WE humans ALL have OUR faults – SOME of these are OUR OWN fault – Some are NOT.
I certainly DO NOT want to be hard on anyone, BUT clarification is needed about this "GAY" thing.
MANY "gays" just want to peacefully live their own life style.
BUT, VERY VERY POWERFUL FORCES ARE PUSHING MUCH MUCH FURTHER, --
APPARENTLY TO THE ABSOLUTE LIMIT, OF MAYBE EVEN MAKING THE "STRAIGHT" PEOPLE, AND LIFE STYLE EXTINCT.
IT IS OBVIOUS THAT POWERFUL ENTITIES ARE ABSOLUTELY DETERMINED TO SHOVE ALL OF OUR STRAIGHT FACES IN THIS "GAY" THING.
INCREASINGLY -- THESE ENTITIES WANT TO TRAMPLE ALL OF US "STRAIGHT" FOLKS, AND FORCIBLY IMMERSE ALL OF US IN THEIR "GAY LIFE STYLE."
AT THE "BIG PICTURE" LEVEL -- IT IS THE REAL FORCES OF ABSOLUTE EVIL WHO HATE GOD, AND WOULD KILL GOD IF THEY COULD, THAT ARE AT WORK.
THE BEST DEFENSE IS A GREAT OFFENSE – GENUINE CHRISTIANITY HAS ALWAYS HELD TO THE STRAIGHT, MALE, GOD! SEE THE APOSTLE'S CREED AND THE LORD'S PRAYER.
GOD'S INHERENT, STRAIGHT BEING IS THE 800,000-POUND-GORILLA-IN-THE-ROOM -- REASON FOR BEING STRAIGHT.
God is THE true role model, THE true mentor, THE, ABSOLUTE DEFINITION OF MANHOOD.
His holy desires for a -- differential, complimentary, person, soul mate -- defines WOMANHOOD.
THE BIBLE STANDS AGAINST HOMOSEXUALITY FOR THIS EXACT REASON.
THE KING JAMES AND GENEVA BIBLES (OLD BIBLES) AND OTHER REAL OLD ONES, ARE FIRM ON THIS.
MODERN BIBLES ARE FUDGING MORE AND MORE, IN THE "POLITICALLY CORRECT" DIRECTION.
SEE MY SEVERAL WEB PAGES ON BIBLES -- LIKE WHY THE KING JAMES BIBLE.
SEE MY PAGE, AT EITHER OF MY TWO SITES, GOD IS A STRAIGHT MALE.
WE ARE MUCH MUCH BETTER PREACHING THE TRUE MALE GOD OF HISTORIC AND TRUE CHRISTIANITY -
RATHER THAN TRYING TO JUST ATTACK HOMOSEXUALITY.
THE BEST DEFENSE IS A CORRECT AND POWERFUL OFFENSE!
WE MUST ALSO USE THE "JURY DUTY" METHOD OF COMBINING BIBLICAL AND PHYSICAL EVIDENCES.
See my page EXODUS! RED SEA CROSSING! SPECTACULAR PROOF!
THE EVIDENCE MASSIVELY SHOWS THE BIBLE IS CORRECT AND THAT WE CAN COMPLETELY TRUST IT.
In the left hand column, at this page and at my other site CreationOutreach.com, see my list of other pages on physical evidences which corroborate Biblical accounts, and other topics.
Also see my pages detailing the very real forces of evil, their origin, their objectives, etc., at CreationOutreach.com.
The famous Christian Charles Wesley, wrote in 1739, in his very popular hymn -- O For a Thousand Tongues --
"He breaks the power of canceled sin, He sets the prisoner free."
This is true of Jesus Christ -- our sins are cancelled by his work of atonement --
And God applies this to us, as we embrace the Lord Jesus Christ as our personal Savior.
And he breaks the power of sin in our lives -- as he lives inside us and grows us spiritually.
So, there really is very great hope for those of us who are trapped in some problem.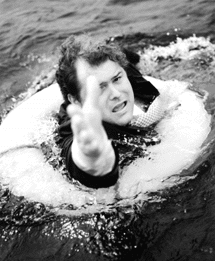 Modern scientific, high-tech, investigative methods show this world to be immensely intricate -- beyond our wildest imagination.
I will include a quote, a little later, from a Molecular Biologist, Dr. Michael Denton, showing the incredible complexity of the living, molecular world.
There is NO CHANCE THAT MALE AND FEMALE HUMAN BODIES, PLUS, THOSE OF ALL HIGHER ANIMALS, WHICH ARE OBVIOUSLY MADE TO FIT TOGETHER PHYSICALLY, CAME FROM SOME COSMIC ACCIDENT.
NOT JUST PHYSICALLY, BUT, CHEMICALLY, ETC, ETC.
THIS CANNOT POSSIBLY BE AN ACCIDENT – GOD IS A STRAIGHT MALE AND MADE HUMANS TO BE, STRAIGHT, TOO! Animals too!
If a person has cancer we want to help them.
WE DO NOT WANT – to offer to give cancer to a whole bunch of other folks who DO NOT have it.
IT IS INSANE – THAT MORE AND MORE SCHOOL DISTRICTS ARE RUSHING HEADLONG TO INDOCTRINATE MANY STUDENTS TO BE GAY.
IT IS INSANE – TO TAKE KIDS, TOO YOUNG TO EVEN BE CONCERNED, OR KNOWLEDGABLE, ABOUT SEX –
WHO WOULD OTHERWISE BE PERFECTLY HAPPY TO GROW UP STRAIGHT –
AND DELIBERATELY RECRUIT THEM TO BE GAY.
INSANE YES –
BUT – FLAT OUT SATANIC EVIL, IS THE REAL, TRUE SITUATION WE ARE DEALING WITH.
I HAVE A NUMBER OF ARTICLES IN THE LIST AT THE LEFT SIDE OF MY CREATIONOUTREACH.COM WEB PAGE, AND ALSO AT THIS WEB PAGE REGARDING THESE THINGS.
CHECK OUT SANDUSKY PART OF ILLUMINATI PEDOPHILE NETWORK AT HENRYMAKOW.COM.
Another thing I see it that gays who want to change and become straight, face a lot of harassment from gays to prevent them from doing so. This is terrible evil.
RIGHT DEFENSE, AGAIN, IS A VIGOROUS OFFENSE – GOD IS A STRAIGHT MALE.
THE SITUATION IS URGENT – MANY FOLKS ARE BADLY DUPED AND NEED THE RIGHT DEFENSE FOR THIS.

Dr. Michael Denton is Australian MD, but works in
molecular biology research. He likes Evolution, but admits real evidence really points to Creation.
HERE IS A QUOTE FROM DR. MICHAEL DENTON ABOUT THE INTRICACIES OF THE MOLECULAR WORLD.
DR. DENTON IS AN AUSTRALIAN MD, BUT IS A RESEARCH TYPE MD.
Amazingly Denton IS NOT a Creationist – he would like to fully embrace Evolution.
But, his book is titled, Evolution a Theory in Crisis.
He realizes – in researching molecular biology – that it SCREAMS -- SPECIAL CREATION -- and DISPROVES Evolution.
His book dates from 1986, SO, obviously, molecular biology would be seen as even more intricate today -- HE NOTES THIS.
His book, Evolution: A Theory in Crisis by Michael Denton mightily refutes Evolution.
"The Puzzle of Perfection. The intuitive feeling that pure chance could never have achieved the degree of complexity and ingenuity so ubiquitous in nature has been a continuing source of skepticism ever since the publication of the Origin of the Species; and throughout the past century there has always existed a significant minority of first-rate biologists who have never been able to bring themselves to accept the validity of Darwinism.
Perhaps in no other area of modern biology is the challenge posed by the extreme complexity and ingenuity of biological adaptations more apparent than in the fascinating new molecular world of the cell…To grasp the reality of life as it has been revealed by molecular biology, we must magnify a cell a thousand million times until it is twenty kilometers in diameter and resembles a giant airship large enough to cover a great city like London or New York.
What we would then see would be an object of unparalleled complexity and adaptive design. On the surface of the cell we would see millions of openings, like the port holes of a vast space ship, opening and closing to allow a continual stream of materials to flow in and out. If we were to enter one of these openings we would find ourselves in a world of supreme technology and bewildering complexity…….
It is the sheer universality of perfection, the fact that everywhere we look, to whatever depth we look, we find an elegance and ingenuity of an absolutely transcending quality, which so mitigates against the idea of chance. Is it really credible that random processes could have constructed a reality, the smallest element of which – a functional protein or gene – is complex beyond our own creative capacities, a reality which is the very antithesis of chance, which excels in every sense anything produced by the intelligence of man?
Alongside the level of ingenuity and complexity exhibited by the molecular machinery of life, even our most advanced artifacts appear clumsy. We feel humbled, as Neolithic man would in the presence of twentieth-century technology.
The idea of evolution is the key-stone of our modern world view. Yet the theory of evolution as propounded by Darwin and elaborated into accepted "fact" by the scientific establishment is coming under increasing fire. This authoritative and remarkably accessible book by a molecular biologist shows how rapidly accumulating evidence is threatening the basic assumptions of orthodox Darwinism.
Although the theory appears to be correct regarding the emergence of new species, its larger claims to account for the relationship between classes and orders, let alone the origin of life, appear to be based on shaky foundations at best. Not only has paleontology failed to come up with the fossil "missing links" which Darwin anticipated, but the hypothetical reconstructions of major evolutionary developments --such as that linking birds to reptiles – are beginning to look more like fantasies than serious conjectures.
Even the currently popular theory of "punctuated equilibrium" cannot adequately fill in the real gaps we face when envisaging how major groups of plants and animals arose. Most important of all, the discoveries of molecular biologists, far from strengthening Darwin's claims, are throwing more and more doubt on traditional Darwinism.
At a fundamental level of molecular structure, each member of a class seems equally representative of that class, and no species appear to be in any real sense "intermediate" between two classes. Nature, in sum, appears to be profoundly discontinuous. It would be an illusion to think that what we are aware of at present is any more than a fraction of the extent of biological design.
In practically every field of fundamental biological research ever increasing levels of design and complexity are being revealed at an ever-accelerating rate. The credibility of natural selection is weakened, therefore, not only by the perfection we have glimpsed but by the expectation of further as yet undreamt of depths of ingenuity and complexity.
To those who still dogmatically advocate that all this new reality is the result of pure chance one can only reply, like Alice, incredulous in the face of the contradictory logic of the Red Queen: Alice laughed. "There's no use trying", she said. "One can't believe impossible things". "I dare say you haven't had much practice," said the queen. "When I was your age I did it for half an hour a day. Why sometimes I've believed as many as six impossible things before breakfast."
Evolution: A Theory in Crisis-- Michael Denton"
New Christians being baptized in the River Jordan
in Israel. Baptism is the symbolic entry into Christianity, following a decision of faith in Jesus

New Testament book of Acts, chapter 8:
26And the angel of the Lord spake unto Philip, saying, Arise, and go toward the south unto the way that goeth down from Jerusalem unto Gaza, which is desert.
27And he arose and went: and, behold, a man of Ethiopia, an eunuch of great authority under Candace queen of the Ethiopians, who had the charge of all her treasure, and had come to Jerusalem for to worship,
28Was returning, and sitting in his chariot read Esaias the prophet.
29Then the Spirit said unto Philip, Go near, and join thyself to this chariot.
30And Philip ran thither to him, and heard him read the prophet Esaias, and said, Understandest thou what thou readest?
31And he said, How can I, except some man should guide me? And he desired Philip that he would come up and sit with him.
32The place of the scripture which he read was this, He was led as a sheep to the slaughter; and like a lamb dumb before his shearer, so opened he not his mouth:
33In his humiliation his judgment was taken away: and who shall declare his generation? for his life is taken from the earth.
34And the eunuch answered Philip, and said, I pray thee, of whom speaketh the prophet this? of himself, or of some other man?
35Then Philip opened his mouth, and began at the same scripture, and preached unto him Jesus.
36And as they went on their way, they came unto a certain water: and the eunuch said, See, here is water; what doth hinder me to be baptized?
37And Philip said, If thou believest with all thine heart, thou mayest. And he answered and said, I believe that Jesus Christ is the Son of God.
38And he commanded the chariot to stand still: and they went down both into the water, both Philip and the eunuch; and he baptized him.
39And when they were come up out of the water, the Spirit of the Lord caught away Philip, that the eunuch saw him no more: and he went on his way rejoicing.
40But Philip was found at Azotus: and passing through he preached in all the cities, till he came to Caesarea.
NOTE:

Note: The critically important answer to the eunuch's question about qualification for baptism, as well as his response to that answer, shown here in the King James Bible, are scandalously omitted in modern bibles.

Philip's answer to the eunuch, and the eunuch's response are crucial and obviously do need to be in the passage so that a person can understand what one must do to become a Christian, thus qualifying for baptism.

The reason for this omission is that modern bibles are translated from different (I believe inferior) manuscripts. - WHY THE KING JAMES BIBLE.

Believers do not doubt the correctness of these extra word/words as properly applying to Jesus Christ, only whether they are properly part of this/these specific passages or not. THEY ARE A CRUCIAL PART!

See also, my page THEY CAME TO JESUS.

See my page They Came to Jesus -- three case studies, of three guys, in the Bible who, each, did just that
Enter supporting content here
Jesus Christ, by his life, word and actions confirmed the authority and accuracy of the Bible.

Jesus Christ said in the New Testament Gospel book of John 14:8-10:

8 Philip saith unto him, Lord, show us the Father, and it sufficeth us.

9 Jesus saith unto him, Have I been so long time with you, and yet hast thou not known me, Philip? he that hath seen me hath seen the Father; and how sayest thou then, Show us the Father?

10 Believest thou not that I am in the Father, and the Father in me? the words that I speak unto you I speak not of myself: but the Father that dwelleth in me, he doeth the works.

Most modern Bible teachers and preachers say God does not have a body, and that he is neuter.

This is horribly wrong. God is a spirit WITH a magnificent spirit body -- AND HE IS A MALE BEING.

Male and neuter are mutually exclusive. If one manages to embrace the fictitious, myth, of God the Neuter, that person automatically rejects the true God of the Bible, and of Jesus Christ WHO IS GOD THE FATHER (A STRAIGHT MALE BEING).