Home
Church leaders, treacherously, secretly holding God is body-less, genderless, Enable Gender Sabotage
Father's Day IS a Big Deal!
Gender Roles: The Image of God and the Sin of Unisex
Because ye are sons God hath sent forth the Spirit of his Son into your hearts crying "Abba, Father"
8 reasons 'transgenderism' is politics, not science - WND.com
Psychologists Declare Traditional Masculinity 'HARMFUL' -BREITBART.COM - AMERICAN PSYCHOLOGICAL ASSN
CHRISTIAN CHURCHES & LEADERS SNOOKERED! SO BAD! - SMOKE & MIRRORS GALORE! - GOD-THE-NEUTER! - DECOY!
Famous Atheists Give Their Testimonies, and One Other Kind of Guy Does Too!
Extreme Molecular Intricacy of Living Things Makes a Slam Dunk God Deliberately Made Us HETEROSEXUAL
Trump admin DHS considering narrowly defining gender as biological, immutable, per birth genitalia!
Trump Skips LGBT Pride Month Proclamation for Second Year - Infowars.com article
Men ARE Images of God, Women are NOT - BECAUSE God is A STRAIGHT MALE - Women are HETERO, NOT Images
Modern Bibles are Made by Scholars who REJECT the Plain, Obvious, Bible Truth, God is a Male Person!
School to parents: Kids required to take gender orientation classes (cannot opt out) WND.com article
Christian Leaders Make Half-Hearted Stands Against Gay Life Style, Having Sold Out to God-the-Neuter
Sunday School Superintendent needed a male-role-model in her class - I prayed God's emergency help!
Christian Leaders Lie, Calling God "Father" Publicly But Holding Heresy Behind Backs of Church Folks
Australian Teachers To Lecture 4-Year-Olds on Sexism - (Jesus Christ PROVES God IS A Straight Male)
Obama Will Push Transgender, Gender Identity, Rules on all K-12 Schools - (EMERGENCY) Infowars.com
Gender CONFUSION Is Being Pushed on CHILDREN By GAYS - We MUST TRAIN Children to RESIST THIS EVIL!
Feminized Males Will Allow Muslims to Conquer Europe - Infowars.com Article and 2 Videos
Seminary Grads, Taught God Has NO GENDER, Affirm At Ordination The Trinity: Father, Son, Holy Spirit
THOSE AMAZING AND WONDERFUL WOMEN
President Abraham Lincoln's Thanksgiving Day Proclamation
"HAVE WE RAISED AN ENTIRE GENERATION OF YOUNG MEN THAT DON'T KNOW HOW TO BE MEN?"
Provocative New Billboard Says, "Identical Twins: One Gay, One Not, We Believe - Nobody Is Born Gay"
EXODUS! RED SEA CROSSING! - SPECTACULAR PROOF! -THE TRUE CROSSING POINT! - NUWEIBA! - GULF OF AQABA!
What Happens When You Ask Male College Students To End Urinal Privilege? - Infowars video, article
GENESIS 1:26, 27 NEEDS RESCUING - IT IS HIM! - IMAGE OF GOD! - NOT THEM! - FOLKS CONFUSE THE ISSUE!
HELL IS REAL! "BEYOND DEATH'S DOOR" - AN OLD BOOK BY DR. MAURICE RAWLINGS IS SOBERING - BIBLICAL?
THE GAY THING -- HOMOSEXUALITY -- IS AN ALL-OUT-WAR OF HATRED AGAINST GOD - GOD IS A STRAIGHT MALE!
"THEIR LAST FULL MEASURE OF DEVOTION" -- PRESIDENT ABRAHAM LINCOLN'S -- GETTYSBURG ADDRESS
Most So-Called Christian Marriage Counseling STINKS -- Jesus Said Beware the Leaven of the Pharisees
Loss of a Child - Heart Wrenching Agony - God Gets Us Through - Our Salvation Cost God His Dear Son!
REBELIOUS TEEN DAUGHTER - BABYS WITH MOMS AWOL- BLAME SHIFT TO DAD - DAUGHTER & DAD LOOSE EACH OTHER
DISHONOR OF A MAN WORKING FOR A WOMAN! - HOW TO HANDLE IT? -"USURP" IN 1TIMOTHY2:12 KING JAMES BIBLE
Ex - Penn State Coach Jerry Sandusky -- Part of Illuminati Pedophile Network -- Says HenryMakow.com
GLOBAL NETWORK ANALYSIS OF THE MOST POWERFUL TRANSNATIONAL CORPORATIONS SHOWS IMMENSE GLOBAL CONTROL
Contact Me - Ken Clark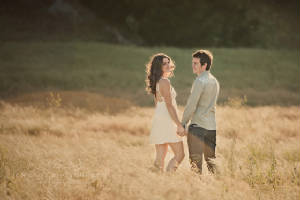 What Happens When You Ask Male College Students To End Urinal Privilege? (Infowars video, 2:20 minutes, article).
Glad it's only 2:20 minutes.
Most of those in the video laugh this thing off.
The Lord Jesus Christ, in his person, and in his teachings makes clear that the true God Is A Straight Male, actually.
We need to boldly stand and testify for this TRUE God.
I estimate 95% + of bible teachers APPOSE Jesus Christ, saying God is a spirit with NO body and thus NO actual gender.
This IS heresy and blasphemy.
This is FALSE -- God is a spirit WITH a spirit BODY and he has genuine male body parts.
1 Corinthians 15:35-58 shows that resurrected believers are spirits with spirit bodies AND in the image of God.
In John 14:8-12, Jesus makes clear to Philip that seeing him is the same as seeing God.
In Hebrews 1:3 we see that Jesus Christ (the Son) is the exact image of God:
3 Who being the brightness of his glory, and the express image of his person, and upholding all things by the word of his power, when he had by himself purged our sins, sat down on the right hand of the Majesty on high:
We who love God must use these golden opportunities to testify boldly and correctly and refute the heresies and blasphemies against God.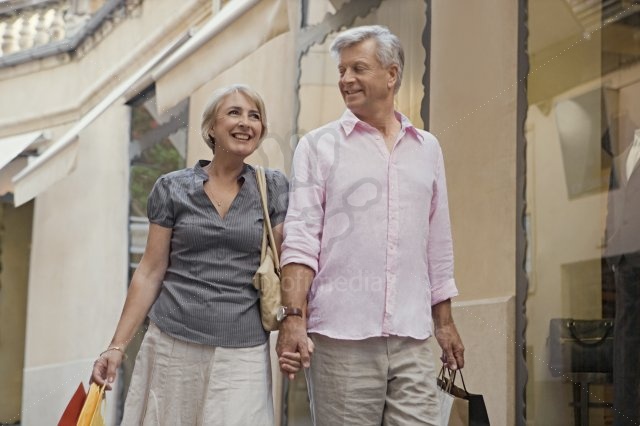 I estimate that 95%+ of modern bible teachers, and modern bible versions, TOO, are muddying the water and confusion this whole issue, of gender meaning and distinction.
God IS inherently, innately, intrinsically a straight male.
Jesus Christ was circumcised and he takes a bride, the Church.
He and his/the Father ARE straight males.
Jesus is the ultimate Jewish bridegroom - he has taken a bride, paid her purchase price, and now he has gone to his father's house in heaven to prepare a place for her.
Then he will come to get her and take her there for the wedding supper and the consumation.
John 14:1-3:
1 Let not your heart be troubled: ye believe in God, believe also in me.
2 In my Father's house are many mansions: if it were not so, I would have told you. I go to prepare a place for you.
3 And if I go and prepare a place for you, I will come again, and receive you unto myself; that where I am, there ye may be also.
All pictures are formed by contrast.
Manhood is the image of God, womanhood is HETERO, the helpmeet.
Womanhood is what a straight guy wants -- he DOES NOT want an image of himself.
Manhood is special being God's image, womanhood is special being the hetero to God, the helpmeet.
In Genesis 2 below, God plainly stated purpose is to make the woman to be a helpmeet to Adam, NOT ANOTHER IMAGE.
She is hetero.Warning modern bible versions are fudging this true doctrine, as are most modern bible teachers.

Genesis 2:
1 Thus the heavens and the earth were finished, and all the host of them.
2 And on the seventh day God ended his work which he had made; and he rested on the seventh day from all his work which he had made.
3 And God blessed the seventh day, and sanctified it: because that in it he had rested from all his work which God created and made.
4 These are the generations of the heavens and of the earth when they were created, in the day that the Lord God made the earth and the heavens,
5 And every plant of the field before it was in the earth, and every herb of the field before it grew: for the Lord God had not caused it to rain upon the earth, and there was not a man to till the ground.
6 But there went up a mist from the earth, and watered the whole face of the ground.
7 And the Lord God formed man of the dust of the ground, and breathed into his nostrils the breath of life; and man became a living soul.
8 And the Lord God planted a garden eastward in Eden; and there he put the man whom he had formed.
9 And out of the ground made the Lord God to grow every tree that is pleasant to the sight, and good for food; the tree of life also in the midst of the garden, and the tree of knowledge of good and evil.
10 And a river went out of Eden to water the garden; and from thence it was parted, and became into four heads.
11 The name of the first is Pison: that is it which compasseth the whole land of Havilah, where there is gold;
12 And the gold of that land is good: there is bdellium and the onyx stone.
13 And the name of the second river is Gihon: the same is it that compasseth the whole land of Ethiopia.
14 And the name of the third river is Hiddekel: that is it which goeth toward the east of Assyria. And the fourth river is Euphrates.
15 And the Lord God took the man, and put him into the garden of Eden to dress it and to keep it.

16 And the Lord God commanded the man, saying, Of every tree of the garden thou mayest freely eat:
17 But of the tree of the knowledge of good and evil, thou shalt not eat of it: for in the day that thou eatest thereof thou shalt surely die.
18 And the Lord God said, It is not good that the man should be alone; I will make him an help meet for him.
19 And out of the ground the Lord God formed every beast of the field, and every fowl of the air; and brought them unto Adam to see what he would call them: and whatsoever Adam called every living creature, that was the name thereof.
20 And Adam gave names to all cattle, and to the fowl of the air, and to every beast of the field; but for Adam there was not found an help meet for him.
21 And the Lord God caused a deep sleep to fall upon Adam, and he slept: and he took one of his ribs, and closed up the flesh instead thereof;
22 And the rib, which the Lord God had taken from man, made he a woman, and brought her unto the man.
23 And Adam said, This is now bone of my bones, and flesh of my flesh: she shall be called Woman, because she was taken out of Man.
24 Therefore shall a man leave his father and his mother, and shall cleave unto his wife: and they shall be one flesh.
25 And they were both naked, the man and his wife, and were not ashamed.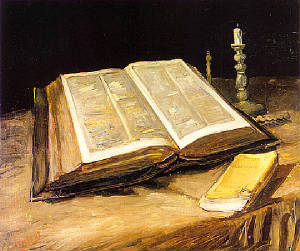 God, being a straight male has made a great project in his creation of this world, and in his creation of Israel which is his wife, and in arranging a bride for Jesus Christ his son.
These are genuine historical projects and realities, they are NOT mere stories.
In Jeremiah 3 God is talking to Israel:
13 Only acknowledge thine iniquity, that thou hast transgressed against the Lord thy God, and hast scattered thy ways to the strangers under every green tree, and ye have not obeyed my voice, saith the Lord.
14 Turn, O backsliding children, saith the Lord; for I am married unto you: and I will take you one of a city, and two of a family, and I will bring you to Zion:
15 And I will give you pastors according to mine heart, which shall feed you with knowledge and understanding.
1 Thessalonians 4: speaks of the Rature, that is, Christ's return from heaven, to earth's atmosphere to take his bride, The Church, to heaven for the wedding supper, and consummation:
13 But I would not have you to be ignorant, brethren, concerning them which are asleep, that ye sorrow not, even as others which have no hope.
14 For if we believe that Jesus died and rose again, even so them also which sleep in Jesus will God bring with him.
15 For this we say unto you by the word of the Lord, that we which are alive and remain unto the coming of the Lord shall not prevent them which are asleep.
16 For the Lord himself shall descend from heaven with a shout, with the voice of the archangel, and with the trump of God: and the dead in Christ shall rise first:
17 Then we which are alive and remain shall be caught up together with them in the clouds, to meet the Lord in the air: and so shall we ever be with the Lord.
18 Wherefore comfort one another with these words.
Baptism in the River Jordan, Israel
Symbolic entry to Christianity for those who have already embraced the Lord Jesus Christ by faith
Enter supporting content here
Jesus Christ, by his life, word and actions confirmed the authority and accuracy of the Bible.

Jesus Christ said in the New Testament Gospel book of John 14:8-10:

8 Philip saith unto him, Lord, show us the Father, and it sufficeth us.

9 Jesus saith unto him, Have I been so long time with you, and yet hast thou not known me, Philip? he that hath seen me hath seen the Father; and how sayest thou then, Show us the Father?

10 Believest thou not that I am in the Father, and the Father in me? the words that I speak unto you I speak not of myself: but the Father that dwelleth in me, he doeth the works.

Most modern Bible teachers and preachers say God does not have a body, and that he is neuter.

This is horribly wrong. God is a spirit WITH a magnificent spirit body -- AND HE IS A MALE BEING.

Male and neuter are mutually exclusive. If one manages to embrace the fictitious, myth, of God the Neuter, that person automatically rejects the true God of the Bible, and of Jesus Christ WHO IS GOD THE FATHER (A STRAIGHT MALE BEING).