Home
Church leaders, treacherously, secretly holding God is body-less, genderless, Enable Gender Sabotage
Father's Day IS a Big Deal!
Gender Roles: The Image of God and the Sin of Unisex
Because ye are sons God hath sent forth the Spirit of his Son into your hearts crying "Abba, Father"
8 reasons 'transgenderism' is politics, not science - WND.com
Psychologists Declare Traditional Masculinity 'HARMFUL' -BREITBART.COM - AMERICAN PSYCHOLOGICAL ASSN
CHRISTIAN CHURCHES & LEADERS SNOOKERED! SO BAD! - SMOKE & MIRRORS GALORE! - GOD-THE-NEUTER! - DECOY!
Famous Atheists Give Their Testimonies, and One Other Kind of Guy Does Too!
Extreme Molecular Intricacy of Living Things Makes a Slam Dunk God Deliberately Made Us HETEROSEXUAL
Trump admin DHS considering narrowly defining gender as biological, immutable, per birth genitalia!
Trump Skips LGBT Pride Month Proclamation for Second Year - Infowars.com article
Men ARE Images of God, Women are NOT - BECAUSE God is A STRAIGHT MALE - Women are HETERO, NOT Images
Modern Bibles are Made by Scholars who REJECT the Plain, Obvious, Bible Truth, God is a Male Person!
School to parents: Kids required to take gender orientation classes (cannot opt out) WND.com article
Christian Leaders Make Half-Hearted Stands Against Gay Life Style, Having Sold Out to God-the-Neuter
Sunday School Superintendent needed a male-role-model in her class - I prayed God's emergency help!
Christian Leaders Lie, Calling God "Father" Publicly But Holding Heresy Behind Backs of Church Folks
Australian Teachers To Lecture 4-Year-Olds on Sexism - (Jesus Christ PROVES God IS A Straight Male)
Obama Will Push Transgender, Gender Identity, Rules on all K-12 Schools - (EMERGENCY) Infowars.com
Gender CONFUSION Is Being Pushed on CHILDREN By GAYS - We MUST TRAIN Children to RESIST THIS EVIL!
Feminized Males Will Allow Muslims to Conquer Europe - Infowars.com Article and 2 Videos
Seminary Grads, Taught God Has NO GENDER, Affirm At Ordination The Trinity: Father, Son, Holy Spirit
THOSE AMAZING AND WONDERFUL WOMEN
President Abraham Lincoln's Thanksgiving Day Proclamation
"HAVE WE RAISED AN ENTIRE GENERATION OF YOUNG MEN THAT DON'T KNOW HOW TO BE MEN?"
Provocative New Billboard Says, "Identical Twins: One Gay, One Not, We Believe - Nobody Is Born Gay"
EXODUS! RED SEA CROSSING! - SPECTACULAR PROOF! -THE TRUE CROSSING POINT! - NUWEIBA! - GULF OF AQABA!
What Happens When You Ask Male College Students To End Urinal Privilege? - Infowars video, article
GENESIS 1:26, 27 NEEDS RESCUING - IT IS HIM! - IMAGE OF GOD! - NOT THEM! - FOLKS CONFUSE THE ISSUE!
HELL IS REAL! "BEYOND DEATH'S DOOR" - AN OLD BOOK BY DR. MAURICE RAWLINGS IS SOBERING - BIBLICAL?
THE GAY THING -- HOMOSEXUALITY -- IS AN ALL-OUT-WAR OF HATRED AGAINST GOD - GOD IS A STRAIGHT MALE!
"THEIR LAST FULL MEASURE OF DEVOTION" -- PRESIDENT ABRAHAM LINCOLN'S -- GETTYSBURG ADDRESS
Most So-Called Christian Marriage Counseling STINKS -- Jesus Said Beware the Leaven of the Pharisees
Loss of a Child - Heart Wrenching Agony - God Gets Us Through - Our Salvation Cost God His Dear Son!
REBELIOUS TEEN DAUGHTER - BABYS WITH MOMS AWOL- BLAME SHIFT TO DAD - DAUGHTER & DAD LOOSE EACH OTHER
DISHONOR OF A MAN WORKING FOR A WOMAN! - HOW TO HANDLE IT? -"USURP" IN 1TIMOTHY2:12 KING JAMES BIBLE
Ex - Penn State Coach Jerry Sandusky -- Part of Illuminati Pedophile Network -- Says HenryMakow.com
GLOBAL NETWORK ANALYSIS OF THE MOST POWERFUL TRANSNATIONAL CORPORATIONS SHOWS IMMENSE GLOBAL CONTROL
Contact Me - Ken Clark

Turn, O backsliding children, saith the LORD;
Jfor I am married unto you: and I will take you one of a city, and two of a family -- Jeremiah 3:14
The true God -- the one correctly shown in the true Bible -- is a STRAIGHT MALE.
HE IS THE FATHER!
THIS IS TRUE AND NOT MAKE-BELIEVE!
It is HE, who defines Manhood.
His straight (HETERO) oriented desire, defines Womanhood.
And the two, together, is what marriage is all about.
The truths in the Bible PROCEED from God's holy person.
Marriage works properly when we live according to his DESIGN!
Almost all, SO-CALLED, Christian leaders hold to the totally fictitious God-the-neuter heresy!
Actually, the word "heresy" is an understatement!
Neuter and male are MUTUALLY-EXCLUSIVE.
If you are one, you cannot be the other one.
So, embracing the myth of god-the-neuter, is the same as rejecting God-the-Father -- the true God.
Check the lists of "attributes of God" in the theology books, or on the Internet.
God is always described as genderless. This is HERESY!!!
This is in STARK CONTRAST TO THE TRUE BIBLE'S DESCRIPTION OF GOD AS THE TRUE FATHER.
I say, "true bible," because modern bibles are made by folks who can read through the bible and its thousands of plain indications God is a straight male, AND THEN CLAIM HE IS A NEUTER BEING!
Can I really trust the competence and integrity of such bible makers?
God is NOT some kind of terrible falsehood!
Consequently, what is going to happen, is that these so-called marriage counselors, with this mentality, are going to reach into their bag of humanistic tricks, which they got in counseling school, or sociology class, and feed this to you.
I call this stuff "mushroom-food."
They will, of course, throw in a few Bible verses, to trick you into thinking it is Bible based counseling, when it is absolutely NOT!
Later, you will wonder why you continue to have marriage troubles.
I use the term real Bible --
It is this same group of folks that produce the plethora of modern bibles.
How can people who reject the truth of God's gender, plainly shown in zillions of particulars, from cover to cover in the Bible, be trusted to bring us a true bible?
How can we deem such bibles "God's Word," when the producers of those bibles reject the truth of the true God, overwhelmingly set forth?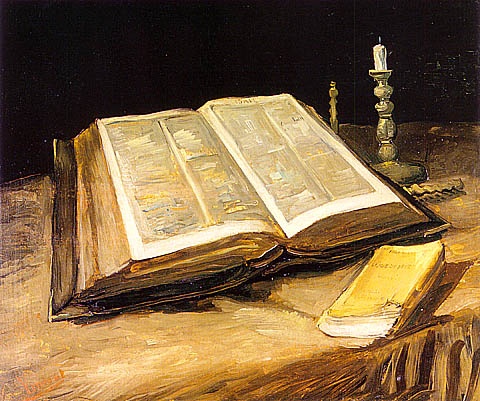 In Matthew 16:6-12:
6 Jesus said unto them, Take heed and beware of the leaven of the Pharisees and of the Sadducees.
7 And they reasoned among themselves, saying, It is because we have taken no bread.
8 Which when Jesus perceived, he said unto them, O ye of little faith, why reason ye among yourselves, because ye have brought no bread?
9 Do ye not yet understand, neither remember the five loaves of the five thousand, and how many baskets ye took up?
10 Neither the seven loaves of the four thousand, and how many baskets ye took up?
11 How is it that ye do not understand that I spake it not to you concerning bread, that ye should beware of the leaven of the Pharisees and of the Sadducees?
12 Then understood they how that he bade them not beware of the leaven of bread, but of the doctrine of the Pharisees and of the Sadducees.
Their false system can, to some extent, be used. But it requires serious weasel-wording, and/or abandonment of what the Bible really says.
SO, IT SHOULD NOT BE DONE.
In a very real sense the God-the-Father way, and the God-the-Neuter way, are two different religions! Two different and incompatible systems.
A sure sign of their system is their use of a TRIANGULAR diagram with God at the top corner and the man and woman at the lower corners.
This is totally false.
The New Testament book of 1Corinthians 11:1-3 shows GOD'S WAY:
Now I praise you, brethren, that ye remember me in all things, and keep the ordinances, as I delivered them to you.
I would have you know, that the head of every man is Christ;
and the head of the woman is the man;
and the head of Christ is God.
God's way is linear, vertical, top to bottom -- NOT triangular.
I would agree that in extreme circumstances the woman is responsible to God. But other than this, God's design is linear, and vertical, not triangular.

Regarding Jesus' comments on leaven:
Commentary Critical and Explanatory on the Whole Bible Robert Jamieson, A.R. Fausset, and David Brown, 1871:
And he (Jesus) charged them, saying, Take heed, beware of the leaven of the Pharisees—"and of the Sadducees" (Mt 16:6)
and of the leaven of Herod—The teaching or "doctrine" (Mt 16:12) of the Pharisees and of the Sadducees was quite different, but both were equally pernicious;
and the Herodians, though rather a political party, were equally envenomed against our Lord's spiritual teaching. See on Mt 12:14.
The penetrating and diffusive quality of leaven, for good or bad, is the ground of the comparison.

God ways are perfect -- DIFFERENTIAL AND COMPLIMENTARY --
NOT -- SAME AND COMPETITIVE.

We see this principle in Ephesians 5:22-33:
22Wives, submit yourselves unto your own husbands, as unto the Lord.
23For the husband is the head of the wife, even as Christ is the head of the church: and he is the saviour of the body.
24Therefore as the church is subject unto Christ, so let the wives be to their own husbands in every thing.
25Husbands, love your wives, even as Christ also loved the church, and gave himself for it;
26That he might sanctify and cleanse it with the washing of water by the word,
27That he might present it to himself a glorious church, not having spot, or wrinkle, or any such thing; but that it should be holy and without blemish.
28So ought men to love their wives as their own bodies. He that loveth his wife loveth himself.
29For no man ever yet hated his own flesh; but nourisheth and cherisheth it, even as the Lord the church:
30For we are members of his body, of his flesh, and of his bones.
31For this cause shall a man leave his father and mother, and shall be joined unto his wife, and they two shall be one flesh.
32This is a great mystery: but I speak concerning Christ and the church.
33Nevertheless let every one of you in particular so love his wife even as himself; and the wife see that she reverence her husband.
The husband's love greatly encourages his wife's submission -- her submission greatly encourages his love -- so they work together to achieve MUTUAL happiness.
IMPORTANT NOTE: In verse 33 modern bible versions substitute "respect" in place of the King James Bible "reverence."
This is an out and out FALSIFICATION of this bible verse.
The underlying Greek word is phobeo.
It means "fear" NOT "respect." See Blue Letter Bible.
This can easily be seen in verse 23, as "husband-head-wife" is directly matched with "Christ-head-Church."
23For the husband is the head of the wife, even as Christ is the head of the church: and he is the saviour of the body.
OBVIOUSLY, WE CHRISTIANS ARE TO "REVERENCE," CHRIST, NOT, MERELY "RESPECT" HIM!
SEEING THAT MODERN VERSIONS PULL SHENANIGANS LIKE THIS -- I SAY THAT THEY CANNOT BE TRUSTED. I DO USE THEM FOR COMPARISON, BUT NOT OTHERWISE!

THE CLERGY -- THE LAITY -- TWO DIFFERENT BREEDS OF CAT
TWO DIFFERENT RELIGIONS --
Try asking them -- when no one else is around to hear --
Ask them, "does the Bible teach God is a male person?"
Knowledgeable, serious, Bible believing lay folks, who do NOT have prestigious church positions will say -- Yes! -- the Bible teaches that.
Whereas -- ordained, salaried, positioned, church teachers, preachers, or leaders will say -- No! -- God is a spirit and can't have gender, or God doesn't have a body and can't be male, or God is transcendent, or some such denial, of the plain Biblical teaching.
We have, THEN, effectively TWO DIFFERENT RELIGIONS,
TWO VERY DIFFERENT GODS,
TWO VERY DIFFERENT SOURCES OF FINAL AUTHORITY,
THE BIBLE VERSUS HUMAN REASON.
JESUS CHRIST WAS AT ODDS WITH THE RELIGIOUS ESTABLISHMENT LEADERS OF HIS DAY!
THE SITUATION HAS NOT CHANGED!
HE'S STILL AT ODDS WITH THAT SAME GROUP, TODAY!!!


Enter supporting content here
Jesus Christ, by his life, word and actions confirmed the authority and accuracy of the Bible.

Jesus Christ said in the New Testament Gospel book of John 14:8-10:

8 Philip saith unto him, Lord, show us the Father, and it sufficeth us.

9 Jesus saith unto him, Have I been so long time with you, and yet hast thou not known me, Philip? he that hath seen me hath seen the Father; and how sayest thou then, Show us the Father?

10 Believest thou not that I am in the Father, and the Father in me? the words that I speak unto you I speak not of myself: but the Father that dwelleth in me, he doeth the works.

Most modern Bible teachers and preachers say God does not have a body, and that he is neuter.

This is horribly wrong. God is a spirit WITH a magnificent spirit body -- AND HE IS A MALE BEING.

Male and neuter are mutually exclusive. If one manages to embrace the fictitious, myth, of God the Neuter, that person automatically rejects the true God of the Bible, and of Jesus Christ WHO IS GOD THE FATHER (A STRAIGHT MALE BEING).