Home
Church leaders, treacherously, secretly holding God is body-less, genderless, Enable Gender Sabotage
Father's Day IS a Big Deal!
Gender Roles: The Image of God and the Sin of Unisex
Because ye are sons God hath sent forth the Spirit of his Son into your hearts crying "Abba, Father"
8 reasons 'transgenderism' is politics, not science - WND.com
Psychologists Declare Traditional Masculinity 'HARMFUL' -BREITBART.COM - AMERICAN PSYCHOLOGICAL ASSN
CHRISTIAN CHURCHES & LEADERS SNOOKERED! SO BAD! - SMOKE & MIRRORS GALORE! - GOD-THE-NEUTER! - DECOY!
Famous Atheists Give Their Testimonies, and One Other Kind of Guy Does Too!
Extreme Molecular Intricacy of Living Things Makes a Slam Dunk God Deliberately Made Us HETEROSEXUAL
Trump admin DHS considering narrowly defining gender as biological, immutable, per birth genitalia!
Trump Skips LGBT Pride Month Proclamation for Second Year - Infowars.com article
Men ARE Images of God, Women are NOT - BECAUSE God is A STRAIGHT MALE - Women are HETERO, NOT Images
Modern Bibles are Made by Scholars who REJECT the Plain, Obvious, Bible Truth, God is a Male Person!
School to parents: Kids required to take gender orientation classes (cannot opt out) WND.com article
Christian Leaders Make Half-Hearted Stands Against Gay Life Style, Having Sold Out to God-the-Neuter
Sunday School Superintendent needed a male-role-model in her class - I prayed God's emergency help!
Christian Leaders Lie, Calling God "Father" Publicly But Holding Heresy Behind Backs of Church Folks
Australian Teachers To Lecture 4-Year-Olds on Sexism - (Jesus Christ PROVES God IS A Straight Male)
Obama Will Push Transgender, Gender Identity, Rules on all K-12 Schools - (EMERGENCY) Infowars.com
Gender CONFUSION Is Being Pushed on CHILDREN By GAYS - We MUST TRAIN Children to RESIST THIS EVIL!
Feminized Males Will Allow Muslims to Conquer Europe - Infowars.com Article and 2 Videos
Seminary Grads, Taught God Has NO GENDER, Affirm At Ordination The Trinity: Father, Son, Holy Spirit
THOSE AMAZING AND WONDERFUL WOMEN
President Abraham Lincoln's Thanksgiving Day Proclamation
"HAVE WE RAISED AN ENTIRE GENERATION OF YOUNG MEN THAT DON'T KNOW HOW TO BE MEN?"
Provocative New Billboard Says, "Identical Twins: One Gay, One Not, We Believe - Nobody Is Born Gay"
EXODUS! RED SEA CROSSING! - SPECTACULAR PROOF! -THE TRUE CROSSING POINT! - NUWEIBA! - GULF OF AQABA!
What Happens When You Ask Male College Students To End Urinal Privilege? - Infowars video, article
GENESIS 1:26, 27 NEEDS RESCUING - IT IS HIM! - IMAGE OF GOD! - NOT THEM! - FOLKS CONFUSE THE ISSUE!
HELL IS REAL! "BEYOND DEATH'S DOOR" - AN OLD BOOK BY DR. MAURICE RAWLINGS IS SOBERING - BIBLICAL?
THE GAY THING -- HOMOSEXUALITY -- IS AN ALL-OUT-WAR OF HATRED AGAINST GOD - GOD IS A STRAIGHT MALE!
"THEIR LAST FULL MEASURE OF DEVOTION" -- PRESIDENT ABRAHAM LINCOLN'S -- GETTYSBURG ADDRESS
Most So-Called Christian Marriage Counseling STINKS -- Jesus Said Beware the Leaven of the Pharisees
Loss of a Child - Heart Wrenching Agony - God Gets Us Through - Our Salvation Cost God His Dear Son!
REBELIOUS TEEN DAUGHTER - BABYS WITH MOMS AWOL- BLAME SHIFT TO DAD - DAUGHTER & DAD LOOSE EACH OTHER
DISHONOR OF A MAN WORKING FOR A WOMAN! - HOW TO HANDLE IT? -"USURP" IN 1TIMOTHY2:12 KING JAMES BIBLE
Ex - Penn State Coach Jerry Sandusky -- Part of Illuminati Pedophile Network -- Says HenryMakow.com
GLOBAL NETWORK ANALYSIS OF THE MOST POWERFUL TRANSNATIONAL CORPORATIONS SHOWS IMMENSE GLOBAL CONTROL
Contact Me - Ken Clark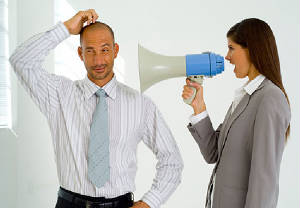 The U.S. Flag is often at half-staff, where I work, due to soldiers' deaths in combat.
If I lie about the dishonor of a man working for a woman -- I forsake the precious freedom of speech, freedom of religion, etc., we deem those soldiers died to give us.
Worse yet, I betray God's New Testament statement in 1 Timothy 2:12 and God's great character and holy purposes:
(Geneva Bible - almost identical in the King James Bible)
NOTE: THE WORD "USURP" OCCURS ONLY HERE,IN THE KING JAMES BIBLE (KJB), and that is probably true for the Geneva Bible, too.
My quick look at several popular, modern versions, INCLUDING THE "NEW KING JAMES," shows avoidance of this word "usurp." DELIBERATELY SO - I'M VERY SURE.
11 Let the woman learn in silence with all subjection.
12 I permit not a woman to teach, neither to USURP authority over the man, but to be in silence. (My Emphasis)
13 For Adam was first formed, then Eve.
14 And Adam was not deceived, but the woman was deceived, and was in the transgression.
15 Notwithstanding, through bearing of children she shall be saved, if they
continue in faith, and love, and holiness with modesty.
Many may ask, "Aren't we past all this sexist foolishness?
The Bible says we all have a conscience --
I see indications telling me that deep down inside -- folks know -- it IS wrong.
THE MAD DASH TO OBLITERATE ALL OF GOD'S GENDER PURPOSES IS WRONG!
We men may have no choice but to work for a woman, but we should not compound the dishonor by lying about it, dishonoring God further, and our fallen soldiers, too.
People commonly commit the SIN of adding to the Bible, here, by saying this passage only applies ONLY within churches.
This is false, there are ONLY TWO reasons given for disallowing women's usurpation.
The passage says nothing about churches - this idea is wrongly ADDED to the Bible.
Jesus Christ seriously charged the religious leaders of his day with effectively replacing God's words with their own "traditions."
Religious leaders of our day are still at it -- see my page Standard Heresies.
The passage gives two reasons against this usurpation -- (1) the problem of Eve's deception in the Garden of Eden, and (2) God's deliberate creative purpose.
This purpose was to make man in God's image and the woman to be his helper.
See my page Image of God and the Sin of Unisex for further detail.
It is another standard heresy leaders say that BOTH men and woman are made in God's image. THIS IS FALSE.
Chapter 2 of Genesis is the expanded explanation for Genesis 1:26,27.
Many bible teachers don't know this, or do not have the courage and integrity to teach it.
I have NEVER heard a bible teacher go to Genesis 2, the expanded explanation, when teaching Genesis 1:26,27.
God made MEN in his image, since he is a straight male.
THEN, later, he notes that it is not good for the man to be alone.
So, he makes Eve to be a companion and helper for Adam.
God DOES NOT make her ANOTHER image of God.
God is a Straight Male - a woman cannot be his image.
SHE IS differential and complimentary to God's person.
She IS critical in showing that being a straight guy is absolutely integral to being a man -- just like it is for God, too.
So women are of critical importance to imaging God as the Straight Guy he IS!

USS EISENHOWER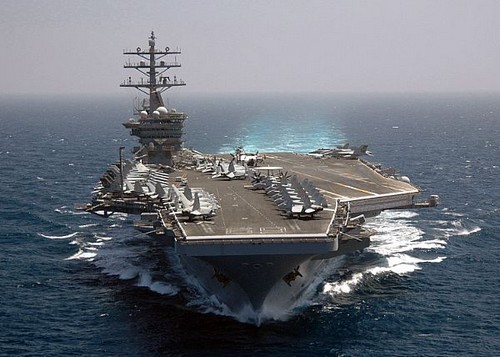 Some will ask - does this mean this usurping is against God's rules -- at Walmart, the Post Office, in the Military, etc., etc.
Yes, God is God everywhere, and his rules apply -- everywhere!
By taking the compromise road, and cheating at the renderings of Scripture our bible teachers and leaders have, now, spawned a whole generation of wrongdoers.
Most of our new generation thinks it is perfectly ok with God for men to have women supervisors.
It is absolutely NOT OK, WITH GOD AT ALL.
SO WHAT ARE WE TO DO NOW?
CONFESSION -- THE CHRISTIAN'S "BAR OF SOAP"
-- 1 JOHN 9 ( I INCLUDE CONTEXT):
5This then is the message which we have heard of him, and declare unto you, that God is light, and in him is no darkness at all.
6 If we say that we have fellowship with him, and walk in darkness, we lie, and do not the truth:
7 But if we walk in the light, as he is in the light, we have fellowship one with another, and the blood of Jesus Christ his Son cleanseth us from all sin.
8 If we say that we have no sin, we deceive ourselves, and the truth is not in us.
9 If we confess our sins, he is faithful and just to forgive us our sins, and to cleanse us from all unrighteousness.
10 If we say that we have not sinned, we make him a liar, and his word is not in us.
CONFESSION GETS US COMPLETE FORGIVENESS -- THIS IS WHAT WE NEED TO DO - ONGOING!
AND ASK GOD TO ENABLE, GUIDE AND DIRECT US.
We must not blame women - men have been running the world.
As they say on TV, there is enough blame to go around.
Lay people have NO business sitting back in the church seats "couched in their indifference."
There are so many "helps" on the Internet, average people can easily run circles around clergy and preachers.
Few men or women know these things I'm saying, they have been kept in the dark like mushrooms by their teachers and leaders.
We lay folks needed to "throw the bums out," long ago.
They've been feeding us mushroom food -- Standard Heresies, teachers and leaders, swapping God's words for their own corrupt human religious traditions.
Withhold contributions? -- Does the Lord want you giving money to these types?
Shifting gears a bit.
The subject of men working for women can easily come up in casual discussions or in "sensitivity" training classes at work.
It's a witnessing opportunity -- we should be prepared to graciously, skillfully, witness for God.
God is a Straight Male, as I say at many of my web pages - as God plainly says in the Bible, cover to cover in many particulars -- we should stand with him.
God the neuter - embraced by 90%+ of bible teachers -- is a TOTAL MYTH -- a decoy to hell.
One must be reconciled to the TRUE God, through Jesus Christ to go to heaven.
Don't be a coward in saying it IS a dishonor to work for a woman.
Life has lots of dishonors.
Our brave country tucking tail and slinking out of Viet Nam was a huge dishonor .
Jesus Christ IS GOD and he has suffered lots of dishonors.
Being frank and honest will greatly assist our witness to others.
Lying about it will compound the dishonor.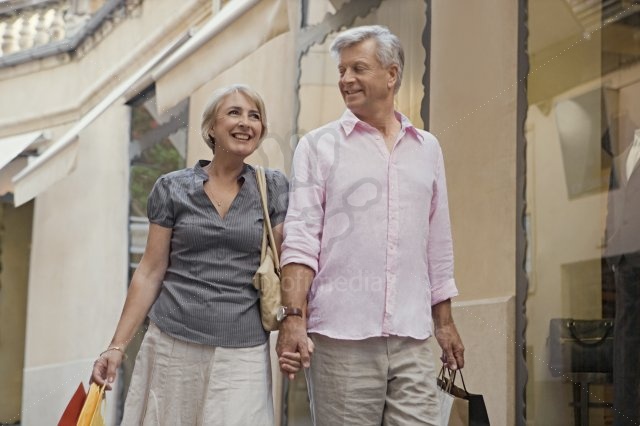 Increasingly, it is very difficult to avoid working for a woman.
For many of us men, to provide for our families, and ourselves, there seems little choice.
If a man, who is a believer in Jesus Christ will earnestly pray -- God is, indeed, able to provide an alternative.
For our children, this is something we need to work on well in advance.
Our male children need to acquire job or managerial skills so they can find a livelihood without working for a woman.
This must be done, obviously, well in advance.
Both our male and female children need to do this to avoid working for corrupt persons or entities.
We do find a principle, in the New Testament.
In 1 Corinthians 7 we find:
20Let every man abide in the same calling wherein he was called.
21Art thou called being a servant? care not for it: but if thou mayest be made free, use it rather.
22For he that is called in the Lord, being a servant, is the Lord's freeman: likewise also he that is called, being free, is Christ's servant.
God gives an exemption, as it were, to a slave, who of course, has no choice.
Saying that that man is Christ's "free man."
So, perhaps this can apply to some men today.
But, again, we must be honest about it being a dishonor.
And, we need to earnestly pray and work to find alternative work that honors God.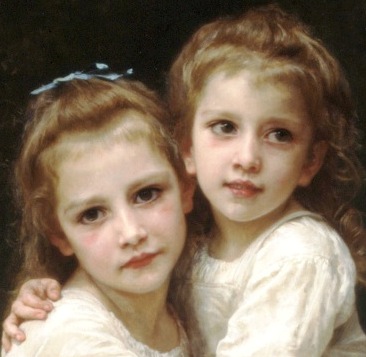 Old Testament greats Joseph and Daniel were taken as slaves to foreign countries.
But, they were God's men and by his grace and power rose to greatness and were mightily used of God.
The Old Testament gives us the examples of Joseph, Jacob's youngest son, who was sold into Egypt, as a slave.
He was faithful to God, and became extremely great, and was mightily used of God.
The Old Testament book of Genesis chapters 40-45 contain much of the account.
I named my fourth Son -- Joseph -- and he knows his namesake -- and he is, in significant ways emulating him.
The Great prophet Daniel -- after whom I named my firstborn son by the way, was also mighty for God.
My first son knows this - and does, very much, have that keen heart for God his namesake has.
Neither of these great Bible men, compromised on God's rules.
My web page about the Handwriting on the Wall -- gives a good look at Daniel and the mighty king Belshazzar.
These two men of God turned their heartbreaking problems into golden opportunities by their mighty faith in God.

I talk with folks at work - we watch some TV news - as well as checking the Internet, and the alternative news.
People are worried, scarred, perplexed, feel powerless, desperate - they know something is UP - but don't know what.
Someone said, if God does not judge the U.S. for our national sins, he will have to apologize to Sodom and Gomorrah.
Because God is innately, intrinsically, inherently, a Straight Male, homosexuality as well as the social equivalent of disregarding his gender role purposes is immensely dishonoring to him.
I believe we must see much of the deterioration of our country -- as, in fact, God's judgement.
Simultaneously, God is moving his sovereign agenda forward.
We certainly can, then, see all the evil around us as a sign of the times.
2 Timothy 3:
1This know also, that in the last days perilous times shall come.
2For men shall be lovers of their own selves, covetous, boasters, proud, blasphemers, disobedient to parents, unthankful, unholy,
3Without natural affection, trucebreakers, false accusers, incontinent, fierce, despisers of those that are good,
4Traitors, heady, highminded, lovers of pleasures more than lovers of God;
5Having a form of godliness, but denying the power thereof: from such turn away.
6For of this sort are they which creep into houses, and lead captive silly women laden with sins, led away with divers lusts,
7Ever learning, and never able to come to the knowledge of the truth.
8Now as Jannes and Jambres withstood Moses, so do these also resist the truth: men of corrupt minds, reprobate concerning the faith.
9But they shall proceed no further: for their folly shall be manifest unto all men, as their's also was.
10But thou hast fully known my doctrine, manner of life, purpose, faith, longsuffering, charity, patience,
11Persecutions, afflictions, which came unto me at Antioch, at Iconium, at Lystra; what persecutions I endured: but out of them all the Lord delivered me.
12Yea, and all that will live godly in Christ Jesus shall suffer persecution.
13But evil men and seducers shall wax worse and worse, deceiving, and being deceived.
14But continue thou in the things which thou hast learned and hast been assured of, knowing of whom thou hast learned them;
15And that from a child thou hast known the holy scriptures, which are able to make thee wise unto salvation through faith which is in Christ Jesus.
16All scripture is given by inspiration of God, and is profitable for doctrine, for reproof, for correction, for instruction in righteousness:
17That the man of God may be perfect, thoroughly furnished unto all good works.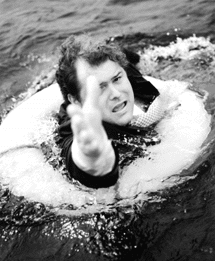 Jesus Christ, by his life, word and actions confirmed the authority and accuracy of the Bible.

Jesus Christ said in the New Testament Gospel book of John 14:8-10:

8 Philip saith unto him, Lord, show us the Father, and it sufficeth us.

9 Jesus saith unto him, Have I been so long time with you, and yet hast thou not known me, Philip? he that hath seen me hath seen the Father; and how sayest thou then, Show us the Father?

10 Believest thou not that I am in the Father, and the Father in me? the words that I speak unto you I speak not of myself: but the Father that dwelleth in me, he doeth the works.

Most modern Bible teachers and preachers say God does not have a body, and that he is neuter.

This is horribly wrong. God is a spirit WITH a magnificent spirit body -- AND HE IS A MALE BEING.

Male and neuter are mutually exclusive. If one manages to embrace the fictitious, myth, of God the Neuter, that person automatically rejects the true God of the Bible, and of Jesus Christ WHO IS GOD THE FATHER (A STRAIGHT MALE BEING).