Home
Church leaders, treacherously, secretly holding God is body-less, genderless, Enable Gender Sabotage
Father's Day IS a Big Deal!
Gender Roles: The Image of God and the Sin of Unisex
Because ye are sons God hath sent forth the Spirit of his Son into your hearts crying "Abba, Father"
8 reasons 'transgenderism' is politics, not science - WND.com
Psychologists Declare Traditional Masculinity 'HARMFUL' -BREITBART.COM - AMERICAN PSYCHOLOGICAL ASSN
CHRISTIAN CHURCHES & LEADERS SNOOKERED! SO BAD! - SMOKE & MIRRORS GALORE! - GOD-THE-NEUTER! - DECOY!
Famous Atheists Give Their Testimonies, and One Other Kind of Guy Does Too!
Extreme Molecular Intricacy of Living Things Makes a Slam Dunk God Deliberately Made Us HETEROSEXUAL
Trump admin DHS considering narrowly defining gender as biological, immutable, per birth genitalia!
Trump Skips LGBT Pride Month Proclamation for Second Year - Infowars.com article
Men ARE Images of God, Women are NOT - BECAUSE God is A STRAIGHT MALE - Women are HETERO, NOT Images
Modern Bibles are Made by Scholars who REJECT the Plain, Obvious, Bible Truth, God is a Male Person!
School to parents: Kids required to take gender orientation classes (cannot opt out) WND.com article
Christian Leaders Make Half-Hearted Stands Against Gay Life Style, Having Sold Out to God-the-Neuter
Sunday School Superintendent needed a male-role-model in her class - I prayed God's emergency help!
Christian Leaders Lie, Calling God "Father" Publicly But Holding Heresy Behind Backs of Church Folks
Australian Teachers To Lecture 4-Year-Olds on Sexism - (Jesus Christ PROVES God IS A Straight Male)
Obama Will Push Transgender, Gender Identity, Rules on all K-12 Schools - (EMERGENCY) Infowars.com
Gender CONFUSION Is Being Pushed on CHILDREN By GAYS - We MUST TRAIN Children to RESIST THIS EVIL!
Feminized Males Will Allow Muslims to Conquer Europe - Infowars.com Article and 2 Videos
Seminary Grads, Taught God Has NO GENDER, Affirm At Ordination The Trinity: Father, Son, Holy Spirit
THOSE AMAZING AND WONDERFUL WOMEN
President Abraham Lincoln's Thanksgiving Day Proclamation
"HAVE WE RAISED AN ENTIRE GENERATION OF YOUNG MEN THAT DON'T KNOW HOW TO BE MEN?"
Provocative New Billboard Says, "Identical Twins: One Gay, One Not, We Believe - Nobody Is Born Gay"
EXODUS! RED SEA CROSSING! - SPECTACULAR PROOF! -THE TRUE CROSSING POINT! - NUWEIBA! - GULF OF AQABA!
What Happens When You Ask Male College Students To End Urinal Privilege? - Infowars video, article
GENESIS 1:26, 27 NEEDS RESCUING - IT IS HIM! - IMAGE OF GOD! - NOT THEM! - FOLKS CONFUSE THE ISSUE!
HELL IS REAL! "BEYOND DEATH'S DOOR" - AN OLD BOOK BY DR. MAURICE RAWLINGS IS SOBERING - BIBLICAL?
THE GAY THING -- HOMOSEXUALITY -- IS AN ALL-OUT-WAR OF HATRED AGAINST GOD - GOD IS A STRAIGHT MALE!
"THEIR LAST FULL MEASURE OF DEVOTION" -- PRESIDENT ABRAHAM LINCOLN'S -- GETTYSBURG ADDRESS
Most So-Called Christian Marriage Counseling STINKS -- Jesus Said Beware the Leaven of the Pharisees
Loss of a Child - Heart Wrenching Agony - God Gets Us Through - Our Salvation Cost God His Dear Son!
REBELIOUS TEEN DAUGHTER - BABYS WITH MOMS AWOL- BLAME SHIFT TO DAD - DAUGHTER & DAD LOOSE EACH OTHER
DISHONOR OF A MAN WORKING FOR A WOMAN! - HOW TO HANDLE IT? -"USURP" IN 1TIMOTHY2:12 KING JAMES BIBLE
Ex - Penn State Coach Jerry Sandusky -- Part of Illuminati Pedophile Network -- Says HenryMakow.com
GLOBAL NETWORK ANALYSIS OF THE MOST POWERFUL TRANSNATIONAL CORPORATIONS SHOWS IMMENSE GLOBAL CONTROL
Contact Me - Ken Clark

For verily I say unto you, Till heaven and earth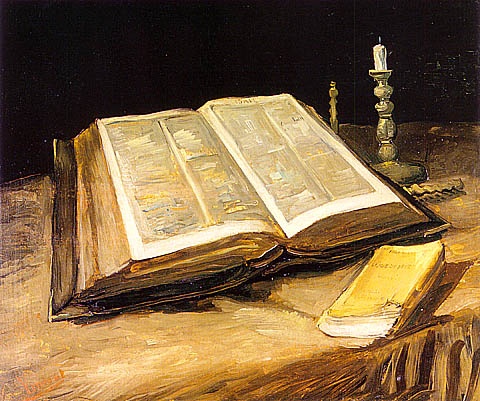 pass, one jot or one tittle shall in no wise pass from the law, till all be fulfilled - Jesus Christ
Jesus Christ was, and is, the most honest, smart, and knowledgeable man, who ever lived!
And he was --- God --- born, a human baby boy at Bethlehem, Israel, about 2012 years ago!
He absolutely, positively, confirmed the authority and accuracy of the Bible.
(True science and true archaeology do also).
Caution, modern bibles ARE perverting the original Bible!
From cover to cover in a zillion particulars GOD IS A STRAIGHT MALE!
Jesus Christ IS The Way, The Truth and The life (New Testament Gospel of John 14:6).
He IS the RESURRECTION and the LIFE!
John 11:23-27:
23 Jesus saith unto her, Thy brother shall rise again.
24 Martha saith unto him, I know that he shall rise again in the resurrection at the last day.
25 Jesus said unto her, I am the resurrection, and the life: he that believeth in me, though he were dead, yet shall he live:
26 And whosoever liveth and believeth in me shall never die. Believest thou this?
27 She saith unto him, Yea, Lord: I believe that thou art the Christ, the Son of God, which should come into the world.
Jesus knew absolutely that the word "Father" means a STRAIGHT MALE.
He used this word "Father" repeatedly in reference to God-the-Father!
I would estimate the more than 90% of modern, so-called Christian, Bible teachers/preachers and church pastors reject this truth from Jesus Christ, and hold to a neuter, totally fictional, god.
Thank God most Bible-believing lay folks side with Jesus Christ!
god the neuter IS NOT God --- god the neuter IS NOT Christianity.
It is a total fiction and a decoy from hell!
One MUST be reconciled to the TRUE GOD, by the Savior, Jesus Christ, in order to be SAVED, AND GO TO HEAVEN.
MALE AND NEUTER ARE MUTUALLY EXCLUSIVE! -- IF YOU, SOMEHOW,
EMBRACE god-the-neuter -- you ARE automatically REJECTING GOD-THE-
FATHER! -- BECAUSE THEY ARE MUTUALLY EXCLUSIVE!

GOD'S HOLY SPIRIT, WHICH LIVES INSIDE OF
BELIEVERS IN JESUS CHRIST, GUIDES THEM IN UNDERSTANDING HIS WORD!
A long time ago I prayed and asked God, "How do I INTERPRET the Bible?"
God's FIRST ANSWER was -- "Open your Bible and see how Jesus did it!"
Jesus' example is clear! -- figures of speech rightly understood --
Jesus takes Scripture STRAIGHT!
WHAT THE BIBLE SAYS -- IS -- WHAT IT MEANS!
THAT IS -- JESUS' PLAIN, OBVIOUS, EXAMPLE!
Another answer from God, "Look at how the narrative of the Bible interprets Scripture;
and another -- look at how, Peter, Paul, David, etc., etc., interpret Scripture."
Again, same answer -- THE BIBLE MEANS WHAT IT SAYS!
FANTASTIC NATURE PROGRAMS ON TV, OBVIOUSLY, LITERALLY, SHOUT --
THIS IS AN INTRICATELY -- MADE -- WORLD, JUST LIKE THE BIBLE, LITERALLY SAYS!!!
FAR TOO INTRICATE TO BE AN EVOLUTIONARY, COSMIC, ACCIDENT!
WARNING! -- Modern bibles are made by people who DO NOT accept the above principles!
The discussion below makes that clear.
We cannot trust such Bibles.
EVOLUTIONIST / DARWINIST mind set (wrong thinking) so permeates our culture that folks are fooled into thinking they must settle for serious ambiguity in understanding the Bible - THEY DO NOT -- THEY SHOULD NOT.
THE GENETIC CODE PROVES GOD IS EXACTING! SO IS THE BIBLE! WHEN EXACTINGLY STUDIED!
BLESSED IS HE THAT READETH, AND THEM THAT HEAR
THE WORDS OF THIS PROPHECY, AND KEEP THOSE THINGS THAT ARE WRITTEN THEREIN: FOR THE TIME IS AT HAND.

ALMIGHTY GOD IS A STRAIGHT (HETERO) MALE!

Thousands of details, cover to cover, THROUGHOUT the Bible make this absolutely clear!

90%+ of so-called Christian leaders have been snookered, fooled, bamboozled, conned, seduced, tricked, etc., into embracing

THE TOTALLY FALSE, FICTIONAL, NON-EXISTENT, GOD-THE-NEUTER, GENDERLESS GOD, WHICH THEY TEACH!
CHECK OUT THE LISTS OF "ATTRIBUTES OF GOD" FOUND IN THEOLOGY BOOKS IN "BIBLE" CHURCHES --- OR DO SO ON-LINE.
GENDER IS CONSPICUOUSLY ABSENT FROM EVERY LIST!!!
BETTER YET -- READ THE EXPANDED EXPLANATIONS IN THESE THEOLOGY BOOKS ABOUT GOD'S PERSONALITY --
THEY WILL EMPLOY PHONY INTELLECTUAL ARGUMENTS TO GET AROUND GOD'S REAL MASCULINE PERSON!
FURTHER, YOU WILL OFTEN FIND THESE WRITERS EMPLOYING CRYPTIC LANGUAGE --
BECAUSE-- THEY KNOW THEY ARE DOING THIS BEHIND THE BACKS OF THE BIBLE-BELIEVING LAITY!!!
THE LAITY ARE RIGHT!!! -- GOD'S CLEAR STATEMENTS ALWAYS, ALWAYS, ALWAYS, TRUMPS THE FALLIBLE REASONINGS OF HUMANS!!!
ASK THESE CHURCH, BIBLE, LEADERS TO THEIR FACES -- PIN THEM DOWN!
YOU WILL SEE! ---- AND THEY DO THIS BEHIND THE BACKS OR THE LAITY WHOM THEY TELL "WE STAND ON THE WORD OF GOD!"
THEY HOLD TO THIS TERRIBLE GOD-THE-NEUTER LIE!!! YES, LIE, MYTH, FICTION -- ZERO BASIS IN TRUTH!!!
DECOY! DECOY! DECOY!
Check out this disturbing news story -- BRAVE NEW SCHOOLS --
(About a Augusta State University Graduate Student) --(http://www.wnd.com/?pageId=236913)
University said: "Dump Christian beliefs on homosexuality, or else"
-- Demands student get re-educated, attend 'pride' event
God's masculine (hetero) gender IS THE SUPREME REASON FOR GENDER AND ORIENTATION!
This heretical God-the-neuter stuff is pulling the rug from under folks like this student --
She needs to be able to boldly state that the God Almighty, the real God of Christianity, is a STRAIGHT MALE, like the Bible plainly says, AND this MAKES straight orientation NORMAL, AND MORALLY CORRECT, and the gay way is WRONG and evil.
GOD IS TELLING THE ABSOLUTE TRUTH IN THE BIBLE! - GOD IS A MALE, WITH A SUPER-DUPER, SPIRIT BODY,

AND HE IS A MALE, SAME AS ALL FATHERS ARE!

SAND, ITSELF, ONLY COMES FROM BANGING BIG ROCKS
TOGETHER TO GET SAND. CEMENT + SAND = SANDSTONE. NOAH'S FLOOD MADE FOSSILS AND SEDIMENTARY ROCKS!
HE IS NOT A LIE! THE BIBLE IS TELLING THE TRUTH. IT IS NOT ONE GIANT MALE, CHAUVINIST, ALLEGORY!
WOMANHOOD IS UNIQUE AND CRITICAL -- WOMANHOOD IS THE HETERO, THE COMPLEMENT -- TO GOD -- NOT
THE IMAGE, AS IS MAN!
BOTH, TOGETHER, ARE NECESSARY TO CORRECTLY PICTURE GOD AS THE STRAIGHT, MALE, HE IS!
IF A PERSON WANTS TO GO TO HEAVEN, HE OR SHE, MUST BE RECONCILED TO THE TRUE GOD, BY JESUS CHRIST!

-- NOT -- REPEAT -- NOT -- TO THIS RIDICULOUS, GOD-THE-NEUTER -- MYTH!

The God-the-neuter viewpoint is the REJECTION OF THE TRUE GOD!
It is NOT, -- REPEAT -- NOT -- simply, a minor, allowable, difference, in Christianity!
It is NOT God, REPEAT -- NOT -- the God of the Bible!
God's masculine being -- IS THE DEFINITION of manhood!
His STRAIGHT ORIENTATION and desire, -- IS -- what defines Womanhood.
The TWO -- TOGETHER -- ARE -- WHAT MARRIAGE -- IS!
The God-the-neuter lie GUTS the Bible of the MONUMENTAL TRUTHS BEHIND THE WORDS,
LEAVING IT AN EMPTY SHELL WHICH IS EASILY WEASEL-WORDED!
THIS MONSTROUS LIE GREATLY ENABLES HOMOSEXUALITY AND GENDER CONFUSION,
WHICH GOD HATES, BOTH BEING INSULTS TO HIS OWN RIGHTEOUS BEING!
THIS IS BEING PERPETRATED,
DIABOLICALLY -- YES-- I DO MEAN -- DIABOLICALLY --
AND / OR -- STUPIDLY -- BEHIND THE BACKS OF THE LAITY
-- BY 90% -- OR MORE -- OF THE CLERGY -- WHO -- OF COURSE -- TAKE $$$ AND ALLEGIANCE FROM THESE
UNSUSPECTING LAY FOLKS!!!

In the U.S. and, throughout the whole world, we are scared and sickened as we watch our world crumbling around us.
Many are resorting to political activity. I don't mean to fault this -- well, yes, I guess I do! Somewhat!
The heart of the problem is forsaking God and his ways, not in the nuts and bolts of politics, although I agree, we must do BOTH!
THE BIBLE SETS FORTH THOUSANDS OF YEARS OF GOD'S DEALING WITH MANKIND,
AND ESPECIALLY WITH ISRAEL (some 2000 years or so)!
WHEN PEOPLE EMBRACE GOD AND HIS WILL, THINGS GO WELL,
REGARDLESS OF THEIR ASSETS, TALENTS, ETC.
WHEN THEY DON'T, THINGS GO BAD, AGAIN, REGARDLESS OF THEIR BEST EFFORTS OR ASSETS!

IF A PERSON WANTS TO GO TO HEAVEN, HE OR SHE, MUST BE
RECONCILED!
TO THE REAL, TRUE, GOD! Through THE LORD JESUS CHRIST!
NOT -- TO THIS TOTALLY BOGUS, FAKE, PHONY, FICTITIOUS,
GOD-THE-NEUTER, RASCAL
THAT MOST OF THESE IDIOT LEADERS ARE PUSHING!
See my other pages for more details.
God ALLOWS himself a super-competitor, in the person of Satan, the Devil, Lucifer, etc.!
NO DOUBT THIS GOD-THE-NEUTER THING
IS A -- GIGANTIC -- DECOY!!!
BY THIS SAME RED DRAGON, AKA SATAN, DEVIL, LUCIFER!
Don't let him fool YOU!
REMEMBER -- IT IS MOST OF THE CLERGY WHO ARE
HOLDING THIS TERRIBLE HERESY --
BEHIND THE BACKS --
OF THE LAITY WHO TEND TO BELIEVE
-- correctly -- IN THE GOD OF THE BIBLE.
THIS IS HAPPENING UNBEKNOWNST TO THE LAITY!
Of course, the clergy continue to help themselves to our $ and loyalty!
This is a CLEAR PROOF of outright evil on the very face of this thing!
Let's think SOME MORE about this TERRIBLE ATROCITY--
We believe the Bible IS God's Word -- but this must be qualified --
See my pages, Is the Bible Really the Word of God? And --
Then, if God be neuter, AND I AM CERTAIN HE IS NOT --
it is inescapable that God is lying TO US all the way through the Bible --
claiming he is "he" when he is not.
IF THIS TERRIBLE THING WERE TRUE,
HOW COULD WE EVER TRUST GOD FOR ANYTHING?
GOD IS NOT NEUTER -- HE TELLS THE TRUTH, ALWAYS,
-- AND IN THE BIBLE, ALWAYS!
Furthermore, if God be neuter -- the then Bible is terribly wrong -- from cover to cover about the very nature of God.
AND, IF THAT WERE TRUE, WHAT, IN THE BIBLE COULD WE EVER BELIEVE!
THE BIBLE PLAINLY INDICATES, IN THOUSANDS OF PARTICULARS,
FROM COVER
TO COVER, THAT GOD IS A STRAIGHT MALE! -
PERIOD!!!

http://www.titanicuniverse.com/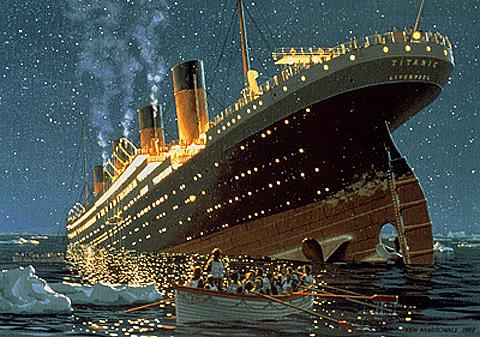 APR 10, 1912 TITANIC LEAVES SOUTHAMPTON -- APR 15,1912 -- TITANIC SINKS -- WE NEVER KNOW WHEN!
Enter supporting content here
Jesus Christ, by his life, word and actions confirmed the authority and accuracy of the Bible.

Jesus Christ said in the New Testament Gospel book of John 14:8-10:

8 Philip saith unto him, Lord, show us the Father, and it sufficeth us.

9 Jesus saith unto him, Have I been so long time with you, and yet hast thou not known me, Philip? he that hath seen me hath seen the Father; and how sayest thou then, Show us the Father?

10 Believest thou not that I am in the Father, and the Father in me? the words that I speak unto you I speak not of myself: but the Father that dwelleth in me, he doeth the works.

Most modern Bible teachers and preachers say God does not have a body, and that he is neuter.

This is horribly wrong. God is a spirit WITH a magnificent spirit body -- AND HE IS A MALE BEING.

Male and neuter are mutually exclusive. If one manages to embrace the fictitious, myth, of God the Neuter, that person automatically rejects the true God of the Bible, and of Jesus Christ WHO IS GOD THE FATHER (A STRAIGHT MALE BEING).