Home
Church leaders, treacherously, secretly holding God is body-less, genderless, Enable Gender Sabotage
Father's Day IS a Big Deal!
Gender Roles: The Image of God and the Sin of Unisex
Because ye are sons God hath sent forth the Spirit of his Son into your hearts crying "Abba, Father"
8 reasons 'transgenderism' is politics, not science - WND.com
Psychologists Declare Traditional Masculinity 'HARMFUL' -BREITBART.COM - AMERICAN PSYCHOLOGICAL ASSN
CHRISTIAN CHURCHES & LEADERS SNOOKERED! SO BAD! - SMOKE & MIRRORS GALORE! - GOD-THE-NEUTER! - DECOY!
Famous Atheists Give Their Testimonies, and One Other Kind of Guy Does Too!
Extreme Molecular Intricacy of Living Things Makes a Slam Dunk God Deliberately Made Us HETEROSEXUAL
Trump admin DHS considering narrowly defining gender as biological, immutable, per birth genitalia!
Trump Skips LGBT Pride Month Proclamation for Second Year - Infowars.com article
Men ARE Images of God, Women are NOT - BECAUSE God is A STRAIGHT MALE - Women are HETERO, NOT Images
Modern Bibles are Made by Scholars who REJECT the Plain, Obvious, Bible Truth, God is a Male Person!
School to parents: Kids required to take gender orientation classes (cannot opt out) WND.com article
Christian Leaders Make Half-Hearted Stands Against Gay Life Style, Having Sold Out to God-the-Neuter
Sunday School Superintendent needed a male-role-model in her class - I prayed God's emergency help!
Christian Leaders Lie, Calling God "Father" Publicly But Holding Heresy Behind Backs of Church Folks
Australian Teachers To Lecture 4-Year-Olds on Sexism - (Jesus Christ PROVES God IS A Straight Male)
Obama Will Push Transgender, Gender Identity, Rules on all K-12 Schools - (EMERGENCY) Infowars.com
Gender CONFUSION Is Being Pushed on CHILDREN By GAYS - We MUST TRAIN Children to RESIST THIS EVIL!
Feminized Males Will Allow Muslims to Conquer Europe - Infowars.com Article and 2 Videos
Seminary Grads, Taught God Has NO GENDER, Affirm At Ordination The Trinity: Father, Son, Holy Spirit
THOSE AMAZING AND WONDERFUL WOMEN
President Abraham Lincoln's Thanksgiving Day Proclamation
"HAVE WE RAISED AN ENTIRE GENERATION OF YOUNG MEN THAT DON'T KNOW HOW TO BE MEN?"
Provocative New Billboard Says, "Identical Twins: One Gay, One Not, We Believe - Nobody Is Born Gay"
EXODUS! RED SEA CROSSING! - SPECTACULAR PROOF! -THE TRUE CROSSING POINT! - NUWEIBA! - GULF OF AQABA!
What Happens When You Ask Male College Students To End Urinal Privilege? - Infowars video, article
GENESIS 1:26, 27 NEEDS RESCUING - IT IS HIM! - IMAGE OF GOD! - NOT THEM! - FOLKS CONFUSE THE ISSUE!
HELL IS REAL! "BEYOND DEATH'S DOOR" - AN OLD BOOK BY DR. MAURICE RAWLINGS IS SOBERING - BIBLICAL?
THE GAY THING -- HOMOSEXUALITY -- IS AN ALL-OUT-WAR OF HATRED AGAINST GOD - GOD IS A STRAIGHT MALE!
"THEIR LAST FULL MEASURE OF DEVOTION" -- PRESIDENT ABRAHAM LINCOLN'S -- GETTYSBURG ADDRESS
Most So-Called Christian Marriage Counseling STINKS -- Jesus Said Beware the Leaven of the Pharisees
Loss of a Child - Heart Wrenching Agony - God Gets Us Through - Our Salvation Cost God His Dear Son!
REBELIOUS TEEN DAUGHTER - BABYS WITH MOMS AWOL- BLAME SHIFT TO DAD - DAUGHTER & DAD LOOSE EACH OTHER
DISHONOR OF A MAN WORKING FOR A WOMAN! - HOW TO HANDLE IT? -"USURP" IN 1TIMOTHY2:12 KING JAMES BIBLE
Ex - Penn State Coach Jerry Sandusky -- Part of Illuminati Pedophile Network -- Says HenryMakow.com
GLOBAL NETWORK ANALYSIS OF THE MOST POWERFUL TRANSNATIONAL CORPORATIONS SHOWS IMMENSE GLOBAL CONTROL
Contact Me - Ken Clark

Rachel, Jacob's wife died in childbirth Genesis 35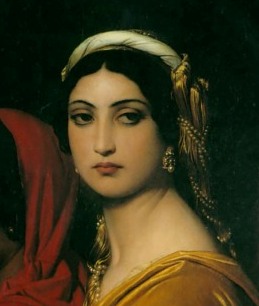 But, Benjamin, her newborn son made it ok. http://womeninthebible.net/1.4.Rachel.htm
Close, very dear, kin folks lost a child at birth, recently.
We know the heart wrenching, rending, agony -- we lost a baby 30 some years ago.
We can empathise and give advice. But, Proverbs says there is little we can do.
Proverbs: 14:10:
The heart knoweth his own bitterness; and a stranger doth not intermeddle with his joy.
Proverbs 14:15:
Even in laughter the heart is sorrowful; and the end of that mirth is heaviness.
Proverbs 25:20:
As he that taketh away a garment in cold weather, and as vinegar upon nitre, so is he that singeth songs to an heavy heart.
The great King David lost a child, shortly after birth.
Children of believers go to heaven. What a relief!
Here are his comforting words. More on this aspect later in this article.
I shall go to him, but he shall not return to me. -- 2 Samuel 12:23.
We still must do all that we can to lead children to a deliberate decision of faith in Jesus Christ at the earliest age possible.
A few days "over due" my wife said she had not felt the baby moving that day, and asked me to put my ear to her tummy to listen for the heart beat. (30+ years ago)
NO heartbeat.
She rationalized, it think, that the baby's position, or whatever, was the cause. She fell asleep as we lay in bed that night.
But, I KNEW -- there could only be one meaning.
Our firstborn baby, a girl, was dead inside my wife's womb.
I poured my heart out to God -- what was the reason, the meaning, for this?
Psalm 147:3:
He healeth the broken in heart, and bindeth up their wounds.
A few days later, labor was induced, and our stillborn daughter was delivered. A beautiful little girl!
A blood clot in the placenta (umbilical cord) was the cause.
Nothing anyone could have done -- although -- between me and God, I have some thoughts that I keep quite private, between me and him.
A PROFOUND sense of loss -- the very first time in my life - a deep, deep, sense of personal loss.
But, recently, in light of our kin folk's loss of a baby at birth -- I think --
God's heart -- the DEEP, REAL, PRICE, he paid to save us sinful humans.
John 3:16 (New Testament Gospel book):
For God so loved the world, that he gave his only begotten Son, that whosoever believeth in him should not perish, but have everlasting life.

www2.tbo.com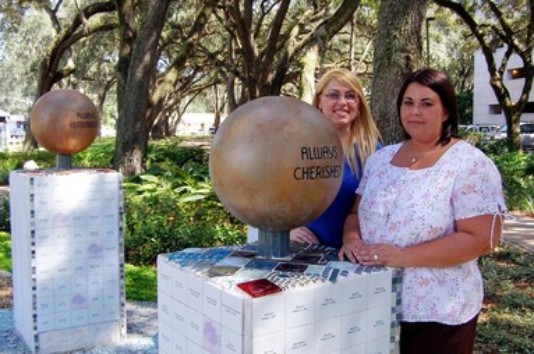 CEREMONY REMEMBERS BABIES LOST
Our dear kin folk's situation was worse, I'm sure, for them, in their hearts.
Because the situation, may have been foreseeable and correctable in advance.
And, looking back, there is a measure of blame that rests on all family members.
While some advice was given the young kinfolks, not enough.
But, there is another way to view it, as will I discuss later.
Six years out of their parents home, and "on their own," we let them make their own way in life.
Without much money, they elected to use a midwife.
Having been in the military during my wife's pregnancies, I grew complacent, knowing the military system would handle it all.
Looking back, we, and many of our kin should have asked to discuss their decision with the young couple much more fully.
I guess we assumed, wrongly, that the midwife was competent, and would act correctly in a situation she could not handle.
Ohio, has no midwife statutes (according to the Internet) -- state law says nothing -- no certification, required training -- nothing.
The situation unfolded as a "breech delivery," situation.
I have discussed this with an experienced hospital nurse since then.
She said the midwife should have called 911 immediately on realizing the breech situation.
They should have proceeded to the nearest Emergency Room (ER).
She also said that some midwifes are connected with hospitals and thus have both advantages.
It seems clear to me that the normal ultrasound was not done in this case.
Otherwise, it seems to me, the breech situation would have been known in advance.
Wikipedia well notes the dangerousness of the breech birth situation.
They say 3-4% of births are the breech situation.
They say most such births are done by Caesarean in modern countries .
They say only partial success is achieved trying to turn the baby to head down.
That there is considerable risk of umbilical cord collapse with consequent lack of oxygen to the baby, with resulting brain damage, or death, to the baby.
The article discusses other dangers.
Looking back, it seems that, our failure to investigate these things and to talk to this couple more earnestly, was a mistake.
But, there are other considerations, or viewpoint, which I will discuss in a bit.
But, I do want to say we men should not fall into the trap -- I call it the "hysterical Dad syndrome."
That is to say -- that we fathers are to be seen and not heard.
As though pregnancy and birth of our children is outside our expertise, or domain.
My wife, I half joke, must hold a record, onset of labor to delivery in 2 hours!
My first son was born on the cart halfway down the hall from the labor room to the delivery room.
In my second son's case, I WARNED THE NURSE OF THIS.
She gave me that DAMN, "now, now, Dad, calm down, routine."
My second son was born ON THE CART, HALFWAY DOWN THE HALL!
I will hand it to the nurse, SHE PUSHED THE CART WITH ONE HAND AND DELIVERED MY SON WITH THE OTHER.
In the case of my first son, I felt like objecting to the civilian hospital charging the military for use of the delivery room, when my son was born before getting to the delivery room! We barely walked in.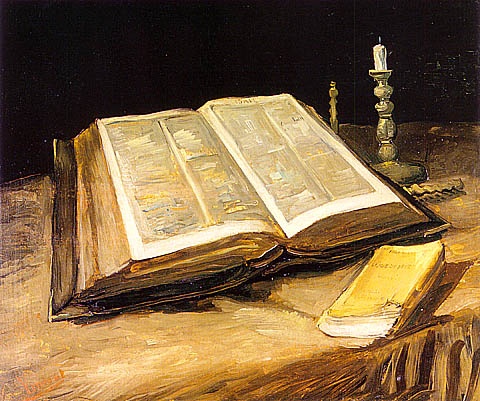 Thy word is a lamp unto my feet, and a light unto my path. Psalm 119:105
I mentioned that there is another point of view for people of faith in, and, dependence on God.
The Wikipedia article noted a significantly higher occurrence of birth defects as associated with, or contributing to the breech birth situation.
We and other family members prayed diligently for the young couple's baby.
Obviously, it was not to be, THIS TIME, but we expect future times of beautiful outcomes.
God has perfect foreknowledge and knows what lies ahead for folks.
God is completely sovereign over all factors and outcomes.
God has, we must assume, good reasons for the baby's death -- he may have foreseen some bad, future, situation, that would have occured, had the baby been born, alive.
My words to the young couple, in a letter, were along these lines --
You, and we, prayed diligently, and you did all you knew that you should do, SO.
We must trust God, that he knows what he is doing.
We must move on with our lives, putting the pain and sorrow behind.
Philippians 4:6,7: Be careful (anxious) for nothing; but in every thing by prayer and supplication with thanksgiving let your requests be made known unto God.
And the peace of God, which passeth all understanding, shall keep your hearts and minds through Christ Jesus.
Also, 1 Peter 5:7: Casting all your care upon him; for he careth for you.
This is not to say, that in the future, we should not do things differently.
Yes, in the future, we should put are heads together and
-- probably use regular doctors and hospitals.
We should have wealthier members of the family help with costs.

AFTER SIX LOST BABIES -- A BABY!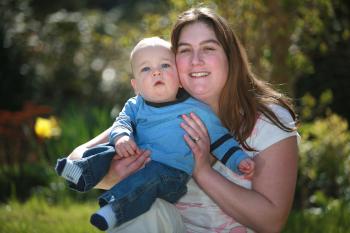 http://www.worldwidefeatures.com/stories_active.php?start=65&continent=5&category=0
Again, I want to emphasize --
GOD GAVE HIS OWN SON TO SAVE (to Redeem, to ransom,) US SINFUL HUMAN BEINGS --
IN AN ACTUAL, REAL, SENSE, HE PAID THE HUGE PRICE, he gave his son's human life.
JOHN 3:16 SAYS:
For God so loved the world, that he gave his only begotten Son, that whosoever believeth in him should not perish, but have everlasting life. (More of this passage later on)
HE KNOW WHAT WE ARE GOING THROUGH.
I mentioned King David's loss of a baby shortly after birth.
2 Samuel 12:23:
I shall go to him, but he shall not return to me. (More of this passage later on.)
This and other passages show that deceased children of believers ARE IN heaven.
In the New Testament book of Acts (point is their whole house was saved by them believing):
11:7: Who shall tell thee words, whereby thou and all thy house shall be saved.
16:30-32:
30 And brought them out, and said (the Jailer in Philippi), Sirs, what must I do to be saved?
31 And they said, Believe on the Lord Jesus Christ, and thou shalt be saved, and thy house.
32 And they spake unto him the word of the Lord, and to all that were in his house.
1 Corinthians 7 (New Testament:
13 And the woman which hath an husband that believeth not, and if he be pleased to dwell with her, let her not leave him.
14 For the unbelieving husband is sanctified by the wife, and the unbelieving wife is sanctified by the husband: else were your children unclean; but now are they holy.
There is disagreement how extensive this was, and is, for believer's households.
But, it IS agreed that this would apply to young children.
Certainly it is anticipated their parents actively teach them and lead them to true faith in Christ.
We believe our deceased baby daughter will be waiting for us when we get to heaven.
We buried her in Montana.
At the hospital, I had to come up with a name, in short order.
I named her April Love Clark.
The hospital staff also asked if I wanted her baptized.
I see no point in baptizing a dead body, so I said, "NO."
The real "she," her soul, is in heaven.
At this point I return to the subject of God's sovereignty and omniscience (all knowing.)
I tell the story of driving a van of furniture from North Pole, Alaska (near Fairbanks) to Washington State. (about 2300 miles, about 600 miles unpaved at the time)
We did a "do it yourself" move, from Fairbanks, Alaska (actually the town of North Pole where Santa's house is -- where kids send letters to him) -- to Spokane in 1982.
The military would pay us 80% of what they would have to pay a commercial mover.
I drove the Alaska highway in an old Ford, 40 foot van, I bought.
I prayed a lot.
I prayed a lot, but approaching Muncho Lake, British Columbia, Canada, I realized one of my rear dual tires was flat, although the other tire was carrying the whole load.
Praise God for that.
I could tell this by the comparative temperature feel of both tires.
I couldn't understand why God was allowing this to happen -- since I had prayed diligently.
But, God had a mechanic waiting at Muncho lake.
He said that a number of the tire lugs were broken -- a VERY dangerous situation!
Then I realized, I had a very dangerous situation and God had stopped me, and he was providing the necessary fix.
The mechanic only had General Motors lugs, but he machined them to fit my old Ford truck.
He only charged me about $65.
I breathed a huge sigh of relief, and praised God like crazy.
So what started out as a troubling, puzzle and a disappointment, turned out as God's great shepherding help and sovereign protection of me.
Our babies, mine and the kinsfolk's, will be waiting for us in heaven.
God foresees, he actually foreknows, the future, and protects us believers from things too difficult for us.
I sent, by letter, this, to our young married, kinfolk, couple who lost their first baby during birth.

http://www.titanicuniverse.com/ WE NEVER KNOW!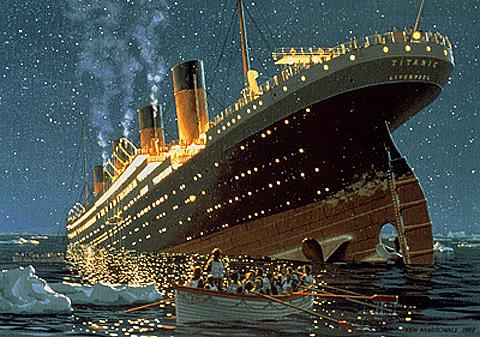 APR 10, 1912 TITANIC LEAVES SOUTHAMPTON -- APR 15,1912 -- TITANIC SINKS -- WE NEVER KNOW WHEN!
Jesus Christ is the only way of guaranteed, protection, from our troubles -- and especially from God's judgment day.
See many pages on this subject at my other website CreationOutreach.com.
At the end of this section I include all of John 3 -- a major discussion of Jesus Christ with a Jewish Leader on Salvation.
But first 2 Samuel 12.
Here is much of 2 Samuel 12 (Old Testament historical book):
13
And David said unto Nathan, I have sinned against the LORD. And Nathan said unto David, The LORD also hath put away thy sin; thou shalt not die.
14Howbeit, because by this deed thou hast given great occasion to the enemies of the LORD to blaspheme, the child also that is born unto thee shall surely die.
15And Nathan departed unto his house. And the LORD struck the child that Uriah's wife bare unto David, and it was very sick.
16David therefore besought God for the child; and David fasted, and went in, and lay all night upon the earth.
17And the elders of his house arose, and went to him, to raise him up from the earth: but he would not, neither did he eat bread with them.
18And it came to pass on the seventh day, that the child died. And the servants of David feared to tell him that the child was dead: for they said, Behold, while the child was yet alive, we spake unto him, and he would not hearken unto our voice: how will he then vex himself, if we tell him that the child is dead?
19But when David saw that his servants whispered, David perceived that the child was dead: therefore David said unto his servants, Is the child dead? And they said, He is dead.
20Then David arose from the earth, and washed, and anointed himself, and changed his apparel, and came into the house of the LORD, and worshipped: then he came to his own house; and when he required, they set bread before him, and he did eat.
21Then said his servants unto him, What thing is this that thou hast done? thou didst fast and weep for the child, while it was alive; but when the child was dead, thou didst rise and eat bread.
22And he said, While the child was yet alive, I fasted and wept: for I said, Who can tell whether GOD will be gracious to me, that the child may live?
23But now he is dead, wherefore should I fast? can I bring him back again? I shall go to him, but he shall not return to me.
24And David comforted Bathsheba his wife, and went in unto her, and lay with her: and she bare a son, and he called his name Solomon: and the LORD loved him.
25And he sent by the hand of Nathan the prophet; and he called his name Jedidiah, because of the LORD.
The New Testament (Gospel) book of John chapter 3:
John 3
1There was a man of the Pharisees, named Nicodemus, a ruler of the Jews:
2The same came to Jesus by night, and said unto him, Rabbi, we know that thou art a teacher come from God: for no man can do these miracles that thou doest, except God be with him.
3Jesus answered and said unto him, Verily, verily, I say unto thee, Except a man be born again, he cannot see the kingdom of God.
4Nicodemus saith unto him, How can a man be born when he is old? can he enter the second time into his mother's womb, and be born?
5Jesus answered, Verily, verily, I say unto thee, Except a man be born of water and of the Spirit, he cannot enter into the kingdom of God.
6That which is born of the flesh is flesh; and that which is born of the Spirit is spirit.
7Marvel not that I said unto thee, Ye must be born again.
8The wind bloweth where it listeth, and thou hearest the sound thereof, but canst not tell whence it cometh, and whither it goeth: so is every one that is born of the Spirit.
9Nicodemus answered and said unto him, How can these things be?
10Jesus answered and said unto him, Art thou a master of Israel, and knowest not these things?
11Verily, verily, I say unto thee, We speak that we do know, and testify that we have seen; and ye receive not our witness.
12If I have told you earthly things, and ye believe not, how shall ye believe, if I tell you of heavenly things?
13And no man hath ascended up to heaven, but he that came down from heaven, even the Son of man which is in heaven.
14And as Moses lifted up the serpent in the wilderness, even so must the Son of man be lifted up:
15That whosoever believeth in him should not perish, but have eternal life.
16For God so loved the world, that he gave his only begotten Son, that whosoever believeth in him should not perish, but have everlasting life.
17For God sent not his Son into the world to condemn the world; but that the world through him might be saved.
18He that believeth on him is not condemned: but he that believeth not is condemned already, because he hath not believed in the name of the only begotten Son of God.
19And this is the condemnation, that light is come into the world, and men loved darkness rather than light, because their deeds were evil.
20For every one that doeth evil hateth the light, neither cometh to the light, lest his deeds should be reproved.
21But he that doeth truth cometh to the light, that his deeds may be made manifest, that they are wrought in God.
22After these things came Jesus and his disciples into the land of Judaea; and there he tarried with them, and baptized.
23And John also was baptizing in Aenon near to Salim, because there was much water there: and they came, and were baptized.
24For John was not yet cast into prison.
25Then there arose a question between some of John's disciples and the Jews about purifying.
26And they came unto John, and said unto him, Rabbi, he that was with thee beyond Jordan, to whom thou barest witness, behold, the same baptizeth, and all men come to him.
27John answered and said, A man can receive nothing, except it be given him from heaven.
28Ye yourselves bear me witness, that I said, I am not the Christ, but that I am sent before him.
29He that hath the bride is the bridegroom: but the friend of the bridegroom, which standeth and heareth him, rejoiceth greatly because of the bridegroom's voice: this my joy therefore is fulfilled.
30He must increase, but I must decrease.
31He that cometh from above is above all: he that is of the earth is earthly, and speaketh of the earth: he that cometh from heaven is above all.
32And what he hath seen and heard, that he testifieth; and no man receiveth his testimony.
33He that hath received his testimony hath set to his seal that God is true.
34For he whom God hath sent speaketh the words of God: for God giveth not the Spirit by measure unto him.
35The Father loveth the Son, and hath given all things into his hand.
36He that believeth on the Son hath everlasting life: and he that believeth not the Son shall not see life; but the wrath of God abideth on him.
Enter supporting content here
Jesus Christ, by his life, word and actions confirmed the authority and accuracy of the Bible.

Jesus Christ said in the New Testament Gospel book of John 14:8-10:

8 Philip saith unto him, Lord, show us the Father, and it sufficeth us.

9 Jesus saith unto him, Have I been so long time with you, and yet hast thou not known me, Philip? he that hath seen me hath seen the Father; and how sayest thou then, Show us the Father?

10 Believest thou not that I am in the Father, and the Father in me? the words that I speak unto you I speak not of myself: but the Father that dwelleth in me, he doeth the works.

Most modern Bible teachers and preachers say God does not have a body, and that he is neuter.

This is horribly wrong. God is a spirit WITH a magnificent spirit body -- AND HE IS A MALE BEING.

Male and neuter are mutually exclusive. If one manages to embrace the fictitious, myth, of God the Neuter, that person automatically rejects the true God of the Bible, and of Jesus Christ WHO IS GOD THE FATHER (A STRAIGHT MALE BEING).