Home
Church leaders, treacherously, secretly holding God is body-less, genderless, Enable Gender Sabotage
Father's Day IS a Big Deal!
Gender Roles: The Image of God and the Sin of Unisex
Because ye are sons God hath sent forth the Spirit of his Son into your hearts crying "Abba, Father"
8 reasons 'transgenderism' is politics, not science - WND.com
Psychologists Declare Traditional Masculinity 'HARMFUL' -BREITBART.COM - AMERICAN PSYCHOLOGICAL ASSN
CHRISTIAN CHURCHES & LEADERS SNOOKERED! SO BAD! - SMOKE & MIRRORS GALORE! - GOD-THE-NEUTER! - DECOY!
Famous Atheists Give Their Testimonies, and One Other Kind of Guy Does Too!
Extreme Molecular Intricacy of Living Things Makes a Slam Dunk God Deliberately Made Us HETEROSEXUAL
Trump admin DHS considering narrowly defining gender as biological, immutable, per birth genitalia!
Trump Skips LGBT Pride Month Proclamation for Second Year - Infowars.com article
Men ARE Images of God, Women are NOT - BECAUSE God is A STRAIGHT MALE - Women are HETERO, NOT Images
Modern Bibles are Made by Scholars who REJECT the Plain, Obvious, Bible Truth, God is a Male Person!
School to parents: Kids required to take gender orientation classes (cannot opt out) WND.com article
Christian Leaders Make Half-Hearted Stands Against Gay Life Style, Having Sold Out to God-the-Neuter
Sunday School Superintendent needed a male-role-model in her class - I prayed God's emergency help!
Christian Leaders Lie, Calling God "Father" Publicly But Holding Heresy Behind Backs of Church Folks
Australian Teachers To Lecture 4-Year-Olds on Sexism - (Jesus Christ PROVES God IS A Straight Male)
Obama Will Push Transgender, Gender Identity, Rules on all K-12 Schools - (EMERGENCY) Infowars.com
Gender CONFUSION Is Being Pushed on CHILDREN By GAYS - We MUST TRAIN Children to RESIST THIS EVIL!
Feminized Males Will Allow Muslims to Conquer Europe - Infowars.com Article and 2 Videos
Seminary Grads, Taught God Has NO GENDER, Affirm At Ordination The Trinity: Father, Son, Holy Spirit
THOSE AMAZING AND WONDERFUL WOMEN
President Abraham Lincoln's Thanksgiving Day Proclamation
"HAVE WE RAISED AN ENTIRE GENERATION OF YOUNG MEN THAT DON'T KNOW HOW TO BE MEN?"
Provocative New Billboard Says, "Identical Twins: One Gay, One Not, We Believe - Nobody Is Born Gay"
EXODUS! RED SEA CROSSING! - SPECTACULAR PROOF! -THE TRUE CROSSING POINT! - NUWEIBA! - GULF OF AQABA!
What Happens When You Ask Male College Students To End Urinal Privilege? - Infowars video, article
GENESIS 1:26, 27 NEEDS RESCUING - IT IS HIM! - IMAGE OF GOD! - NOT THEM! - FOLKS CONFUSE THE ISSUE!
HELL IS REAL! "BEYOND DEATH'S DOOR" - AN OLD BOOK BY DR. MAURICE RAWLINGS IS SOBERING - BIBLICAL?
THE GAY THING -- HOMOSEXUALITY -- IS AN ALL-OUT-WAR OF HATRED AGAINST GOD - GOD IS A STRAIGHT MALE!
"THEIR LAST FULL MEASURE OF DEVOTION" -- PRESIDENT ABRAHAM LINCOLN'S -- GETTYSBURG ADDRESS
Most So-Called Christian Marriage Counseling STINKS -- Jesus Said Beware the Leaven of the Pharisees
Loss of a Child - Heart Wrenching Agony - God Gets Us Through - Our Salvation Cost God His Dear Son!
REBELIOUS TEEN DAUGHTER - BABYS WITH MOMS AWOL- BLAME SHIFT TO DAD - DAUGHTER & DAD LOOSE EACH OTHER
DISHONOR OF A MAN WORKING FOR A WOMAN! - HOW TO HANDLE IT? -"USURP" IN 1TIMOTHY2:12 KING JAMES BIBLE
Ex - Penn State Coach Jerry Sandusky -- Part of Illuminati Pedophile Network -- Says HenryMakow.com
GLOBAL NETWORK ANALYSIS OF THE MOST POWERFUL TRANSNATIONAL CORPORATIONS SHOWS IMMENSE GLOBAL CONTROL
Contact Me - Ken Clark

JESUS CHRIST SAID, "MAN SHALL NOT LIVE BY BREAD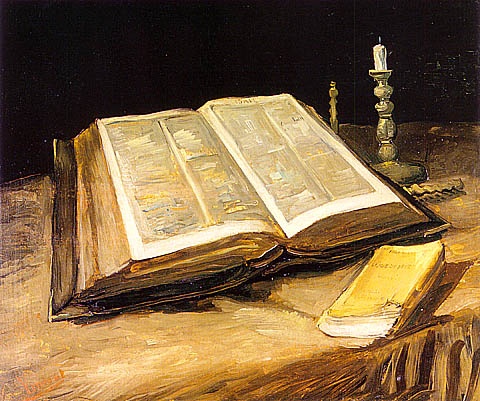 ALONE, BUT BY EVERY WORD THAT PROCEEDETH OUT OF THE MOUTH OF GOD" -- GOSPEL OF MATTHEW 4:4
The King James Bible (KJB) correctly shows, in Genesis 1:26,27, that God made "HIM" in the "image of God", but he made "THEM," "male and female."
26And God said, Let us make man in our image, after our likeness: and let them have dominion over the fish of the sea, and over the fowl of the air, and over the cattle, and over all the earth, and over every creeping thing that creepeth upon the earth.
27So God created man in his own image, in the image of God created he him; male and female created he them.
NOTE: GOD IS A TRINITY. HE IS A PLURALITY.
THUS, IN VERSE 26-27, GOD IS "US," AND "OUR."
THIS MUST BE DISTINGUISHED FROM THE "HIM," AND "THEM," WHICH REFER TO ADAM, AND ADAM AND EVE, RESPECTIVELY.
The New International Version (NIV) is wrong in rendering "THEM" in the "image of God."
Notice, also, the NIV uses "mankind," instead of "man," in verse 26, and 27.
This error will be seen when we compare with the EXPANDED, PASSAGE in Genesis 2.
(NIV) 26
Then God said, "Let us make mankind in our image, in our likeness, so that they may rule over the fish in the sea and the birds in the sky, over the livestock and all the wild animals, and over all the creatures that move along the ground."
27 So God created mankind in his own image,
in the image of God he created them;
male and female he created them.
The English Standard Bible (version), generally follows the KJB, but wavers in a footnote. Other versions vary.
The underlying Hebrew language is too ambiguous to make a clear determination between man, mankind, and Adam.
You don't have to be a degreed, ordained, expert because there are so many helpful web sites these days.
A regular person, being diligent, can beat the experts.
They don't have the time we regular guys have.
There are helps galore, on-line, like Blue Letter Bible, and Jamison, Fawcett, and Brown.
WE CAN ACHIEVE THE EXPERTISE WE NEED TO SOLVE THE PROBLEM BY READING AND COMPARING, CHAPTER 2, AS PRINTED.
I emphasize, that we must solve, AND WE CAN SOLVE, the problem, by going to the EXPANDED EXPLANATION IN GENESIS, CHAPTER 2, WHERE WE SEE THE STEP BY STEP, OBVIOUS, FLOW OF THAT HISTORY.
I AM EMPHATIC THAT GOD HAS NOT LEFT US TO THE MERCY OF EXPERTS.
IN MOST CASES STUDY OF THE CONTEXT, AND COMPARING SCRIPTURE WITH SCRIPTURE DOES THE JOB.
WITH PRACTICE, THE ON-LINE-HELPS CAN BE USED SUCCESSFULLY TO HANDLE THE REMAINING PROBLEMS.
I PRAYED, ALONG TIME AGO, AND ASKED GOD HOW TO INTERPRET SCRIPTURE.
GOD'S ANSWER WAS (SEE MY PAGE), "LOOK IN THE BIBLE AND SEE HOW JESUS DID IT."
HIS EXAMPLES ARE VERY CAPABLE OF TEACHING US HOW TO DO IT, AND HOW TO AVOID THE WILES OF CORRUPT, PROFESSIONALS.
ARCHES NATION PARK, USA -- SAND ONLY COMES FROM
SMASHING ROCKS TOGETHER - SEDIMENTARY ROCKS ARE PARTICLES CEMENTED TOGETHER - NOAH'S FLOOD DID THIS!

There is a SUPPOSED problem with Genesis 2, in that some, supposed experts, regard it as a "RE-CREATION" account.
This goes along with the bogus explanation called the "Gap Theory," which places a huge, phony, time gap between Genesis 1:1 and 1:2, in a desperate attempt to make the Genesis, 6000 year time frame, fit the modern science 5 billion year chronology.
It really DOES NOT FIT AT ALL. THESE, ARE TWO DIFFERENT, CONFLICTING, WORLD VIEWS.
Into this bogus time gap are tossed the dinosaurs, ape men, fossils, etc. -- into an imagined, "PRE-ADAM" JUDGEMENT OF GOD.
Then, supposedly God makes a new creation starting in Genesis 2.
THIS IS TOTALLY RIDICULOUS AND WRONG!
GOD DOES NOT HAVE ANY "PLAN B."
Furthermore, it falsifies the biblical account of the Great Flood of Noah, which is a very critically important WARNING OF GOD'S FINAL JUDGEMENT DAY.
NOAH'S FLOOD IS ALSO A MAGNIFICENT PICTURE OF SALVATION IN JESUS CHRIST.
JESUS CHRIST PLAINLY CONFIRMED THE ABSOLUTE HISTORICAL TRUTH OF NOAH'S FLOOD.
Again, with regard to the Gap Theory --
The King James Bible plainly sets forth, in Genesis 1 - 2:3, the six day creation week PLUS the 7th day Sabbath, rest, day.
This plain 7 division outline is obviously where much of the world gets its 7 day week.
Notice that Genesis 2:1 states that God completed EVERYTHING within his six day work week.
Modern versions garble the wording somewhat, but the 7 day period is still seen.
See also, the Ten Commandments in Exodus 20 below.
NOTICE IN VERSES 8-11 GOD DIRECTLY COMPARES GOD'S SIX DAY WORK WEEK WITH THE SIX DAY WORK WEEK HE IS SPECIFYING FOR THE ISRAELITES TO WORK.
GOD IS ALWAYS TRUTHFUL -- THUS, CREATION WEEK WAS 6, REGULAR, ORDINARY, DAYS.
I SAY THIS BECAUSE ANOTHER BOGUS THEORY, THE "DAY-AGE THEORY" TRIES TO MAKE THE SIX DAYS, SIX LONG PERIODS OF TIME, INSTEAD OF ORDINARY DAYS.
SEE ALSO MY WEB PAGE ON THE TEN COMMANDMENTS.
Note: Exodus 20:11 plainly says GOD MADE EVERYTHING IN THAT SAME 6 DAY PERIOD.
EXODUS 20:
1And God spake all these words, saying,
2I am the LORD thy God, which have brought thee out of the land of Egypt, out of the house of bondage.
3Thou shalt have no other gods before me.
4Thou shalt not make unto thee any graven image, or any likeness of any thing that is in heaven above, or that is in the earth beneath, or that is in the water under the earth.
5Thou shalt not bow down thyself to them, nor serve them: for I the LORD thy God am a jealous God, visiting the iniquity of the fathers upon the children unto the third and fourth generation of them that hate me;
6And shewing mercy unto thousands of them that love me, and keep my commandments.
7Thou shalt not take the name of the LORD thy God in vain; for the LORD will not hold him guiltless that taketh his name in vain.
8Remember the sabbath day, to keep it holy.
9Six days shalt thou labour, and do all thy work:
10But the seventh day is the sabbath of the LORD thy God: in it thou shalt not do any work, thou, nor thy son, nor thy daughter, thy manservant, nor thy maidservant, nor thy cattle, nor thy stranger that is within thy gates:
11For in six days the LORD made heaven and earth, the sea, and all that in them is, and rested the seventh day: wherefore the LORD blessed the sabbath day, and hallowed it.
12Honour thy father and thy mother: that thy days may be long upon the land which the LORD thy God giveth thee.
13Thou shalt not kill.
14Thou shalt not commit adultery.
15Thou shalt not steal.
16Thou shalt not bear false witness against thy neighbour.
17Thou shalt not covet thy neighbour's house, thou shalt not covet thy neighbour's wife, nor his manservant, nor his maidservant, nor his ox, nor his ass, nor any thing that is thy neighbour's.
GOD'S SIX DAYS OF CREATION ARE REGULAR, ORDINARY DAYS, JUST LIKE HE TOLD THE ISRAELITES TO WORK.
THERE ARE NO GAPS IN THESE SIX DAYS.
THE KING JAMES BIBLE IS ACCURATE AND STANDS UP TO SCRUTINY.
JESUS CHRIST SAID, "For this cause shall a man
leave father and mother, and shall cleave to his wife: and they twain shall be one flesh? Matthew19

Below are parts of Genesis 2:
Notice God makes the man first, THEN, the Garden of Eden, THEN, puts the Man, Adam, in the Garden, THEN, gives him a lecture about the use of the trees of the Garden, THEN, decides the Man should NOT be alone, --
THEN GOD PROCEEDS TO MAKE A "HELP MEET" (EVE), FOR ADAM, NOT, REPEAT, NOT, ANOTHER, IMAGE OF GOD!!!
SO THE KING JAMES IS CORRECTLY RENDERING VERSES 1:26, 27.
THE EXPANDED EXPLANATION OF CHAPTER 2 MAKES IT PERFECTLY CLEAR!
IT OVERRIDES THE CONTRARY ARGUMENTS.
BETWEEN EACH OF THESE "THENs," HISTORY IS MARCHING ON, TIME IS MARCHING ON.
GOD'S CREATION OF ADAM AT THE START OF CHAPTER 2 -- WAS A DONE DEAL, IT WAS COMPLETE. IT WAS, NOT, WAITING FOR EVE. EVE IS A SEPARATE BUT RELATED PURPOSE.
Genesis 2
1Thus the heavens and the earth were finished, and all the host of them.
2And on the seventh day God ended his work which he had made; and he rested on the seventh day from all his work which he had made.
3And God blessed the seventh day, and sanctified it: because that in it he had rested from all his work which God created and made.
4These are the generations of the heavens and of the earth when they were created, in the day that the LORD God made the earth and the heavens,
5And every plant of the field before it was in the earth, and every herb of the field before it grew: for the LORD God had not caused it to rain upon the earth, and there was not a man to till the ground.
6But there went up a mist from the earth, and watered the whole face of the ground.
7And the LORD God formed man of the dust of the ground, and breathed into his nostrils the breath of life; and man became a living soul.
8And the LORD God planted a garden eastward in Eden; and there he put the man whom he had formed.
9And out of the ground made the LORD God to grow every tree that is pleasant to the sight, and good for food; the tree of life also in the midst of the garden, and the tree of knowledge of good and evil.
10And a river went out of Eden to water the garden; and from thence it was parted, and became into four heads.
11The name of the first is Pison: that is it which compasseth the whole land of Havilah, where there is gold;
12And the gold of that land is good: there is bdellium and the onyx stone.
13And the name of the second river is Gihon: the same is it that compasseth the whole land of Ethiopia.
14And the name of the third river is Hiddekel: that is it which goeth toward the east of Assyria. And the fourth river is Euphrates.
15And the LORD God took the man, and put him into the garden of Eden to dress it and to keep it.
16And the LORD God commanded the man, saying, Of every tree of the garden thou mayest freely eat:
17But of the tree of the knowledge of good and evil, thou shalt not eat of it: for in the day that thou eatest thereof thou shalt surely die.
18And the LORD God said, It is not good that the man should be alone; I will make him an help meet for him.
19And out of the ground the LORD God formed every beast of the field, and every fowl of the air; and brought them unto Adam to see what he would call them: and whatsoever Adam called every living creature, that was the name thereof.
20And Adam gave names to all cattle, and to the fowl of the air, and to every beast of the field; but for Adam there was not found an help meet for him.
21And the LORD God caused a deep sleep to fall upon Adam, and he slept: and he took one of his ribs, and closed up the flesh instead thereof;
22And the rib, which the LORD God had taken from man, made he a woman, and brought her unto the man.
23And Adam said, This is now bone of my bones, and flesh of my flesh: she shall be called Woman, because she was taken out of Man.
24Therefore shall a man leave his father and his mother, and shall cleave unto his wife: and they shall be one flesh.
25And they were both naked, the man and his wife, and were not ashamed.
NOTE: WE RUN INTO THIS SAME, "HIM" VS "THEM," SITUATION AGAIN IN CHAPTER 5:1-2.

THE HEAVENS DECLARE THE GLORY OF GOD AND THE
FIRMAMENT SHEWETH HIS HANDYWORK. DAY UNTO DAY UTTERETH SPEECH AND NIGHT UNTO NIGHT SHEWETH KNOWLEDGE

Enter supporting content here
Jesus Christ, by his life, word and actions confirmed the authority and accuracy of the Bible.

Jesus Christ said in the New Testament Gospel book of John 14:8-10:

8 Philip saith unto him, Lord, show us the Father, and it sufficeth us.

9 Jesus saith unto him, Have I been so long time with you, and yet hast thou not known me, Philip? he that hath seen me hath seen the Father; and how sayest thou then, Show us the Father?

10 Believest thou not that I am in the Father, and the Father in me? the words that I speak unto you I speak not of myself: but the Father that dwelleth in me, he doeth the works.

Most modern Bible teachers and preachers say God does not have a body, and that he is neuter.

This is horribly wrong. God is a spirit WITH a magnificent spirit body -- AND HE IS A MALE BEING.

Male and neuter are mutually exclusive. If one manages to embrace the fictitious, myth, of God the Neuter, that person automatically rejects the true God of the Bible, and of Jesus Christ WHO IS GOD THE FATHER (A STRAIGHT MALE BEING).